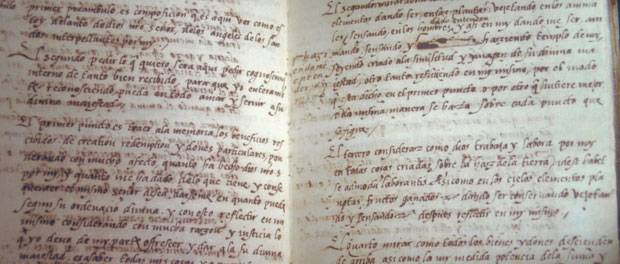 Erik Oland, SJ, reminds us that The Spiritual Exercises are more than a book to be read and stresses that the Spiritual Exercises need to be experienced.
This is not a spectator sport …. the Ignatian contemplations help us to write, with the help of God's action, the gospel of our very lives.

One needs to want to make them.

I have been saying to people lately that if you want a one word descriptor for Ignatian spirituality it would be the word desire. By this I mean that, for Ignatius, the starting point is id quod volo (this I want or desire). In this way the individual is mandated from the outset to articulate his desire and to take responsibility for personal agency and engagement in the prayer. That is, it is important for the one making the Exercises to take her role seriously and to be willing to engage in an experience of transformation and the opening up of new pathways that will inevitably appear.
Read Oland's full article, "The Spiritual Exercises….What An Experience!" at the igNation blog from the Jesuits of the English Canada Province.