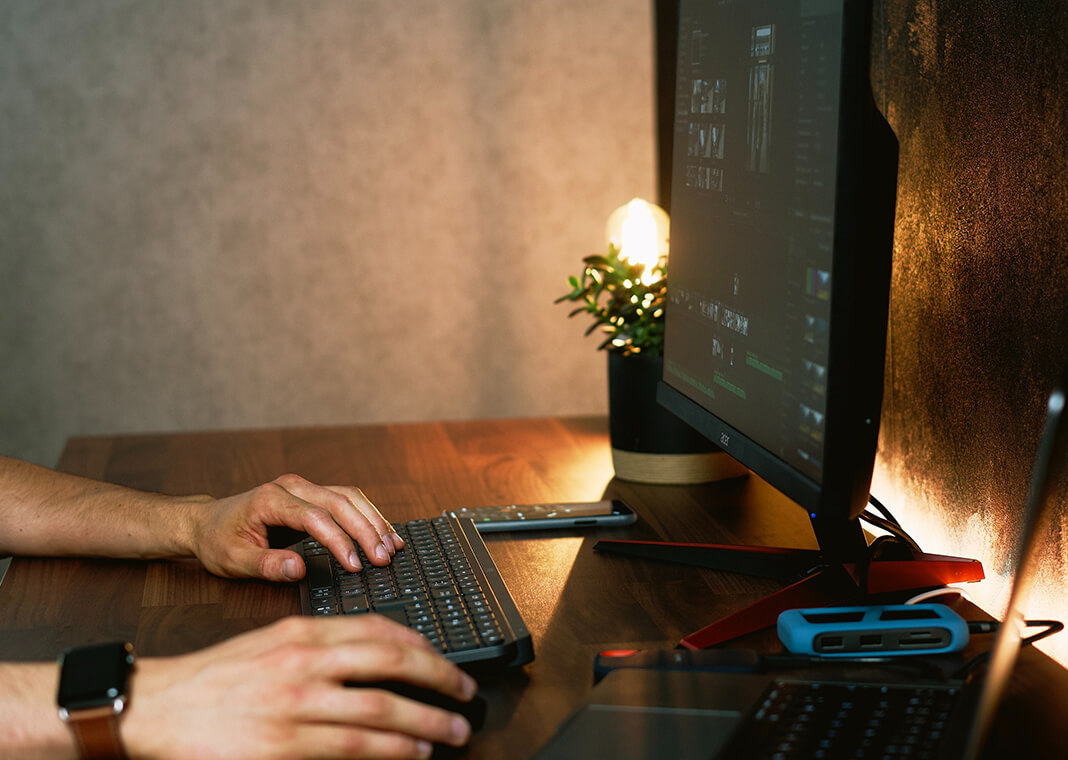 "We're driving the car while building it," the old saying goes. It's true of our pandemic times. We're teaching one another how to use video chats, learning to share screens, and choosing virtual backgrounds in order to participate in sharing groups and meetings online. We're donning masks, shopping in new ways, and offering air hugs from six feet away.
We're solving surprising dilemmas, because we've never experienced a global illness like this in our lifetimes. Our women's ministry leadership team recently looked ahead, asking, "How will the Church be different when this pandemic is over?" And we realized, we're different already. We hold online gatherings with prayer, music, storytelling, slide shows, and gift card prizes. Although participation is half the 100 women who used to meet in person, we're going strong virtually.
As we ask ourselves how the Church might be different when this pandemic is over, consider these six thoughts.
1. We're no longer limited by geography.
People are finding dynamite parishes, sometimes quite distant, to worship with online. My CLC now includes members in Portland, New York, and Sacramento. We've learned new tools for connecting with people. We're becoming a global Church and demonstrating impact beyond local limitations. We're reaching new audiences and evangelizing without realizing it.
2. We are being led even though we seem to be in a fog.
Jesus is present as we discern how to be Church. And it's impossible to discern when discouraged! Resist the temptation to get stuck by thinking about what we've lost. We've also gained. Remember the oft-quoted words from Pierre Teilhard de Chardin, SJ, who said, "We are quite naturally impatient in everything to reach the end without delay." We need to trust God's slow work, even when we're in the intermediate stages, as we are right now. "Accept the anxiety of feeling yourself in suspense and incomplete." The fog is not permanent; it's a call to implement faith.
3. We can pray our way back into balance.
We can have a retreat mindset in our own homes and reframe how we evaluate the great gift of time we receive daily. God's reign is right here, and we're being invited to draw closer to Christ, despite the pandemic.
4. We can't wait for someone else.
Many lay people have waited until they were invited before getting involved in doing good or engaging in ministry. But every single human being has a unique role to fulfill. We need to ask ourselves, What would Ignatius do? and then do it. We are the Church. Do a good deed, reach out personally, and make a difference to someone close by. Being Church includes a phone call, video chat, letter, e-mail, or invitation to an online group. Big things start small.
5. The future of the Church is right now.
It's not going to magically start when the pandemic ends. People are forming new habits surrounding celebrating Mass and the Eucharist. We're praying differently as Rosary and Taizé groups and such move online with changed formats and participation or have stopped meeting. Perhaps a favorite group again gathers in public, which has its own challenges and evangelizing opportunities. We need to discern how we use our technology-driven age to serve God most effectively. Ignatius would ask, Which option serves and benefits the greatest number of people?
6. We are actually in a very exciting time of growth.
The pruning of our lives and religious practices will soon result in stronger stems on which prolific bouquets will flourish. Keep going! Things will be better. We have every reason to be filled with hope.
Photo by Guillaume Issaly on Unsplash.