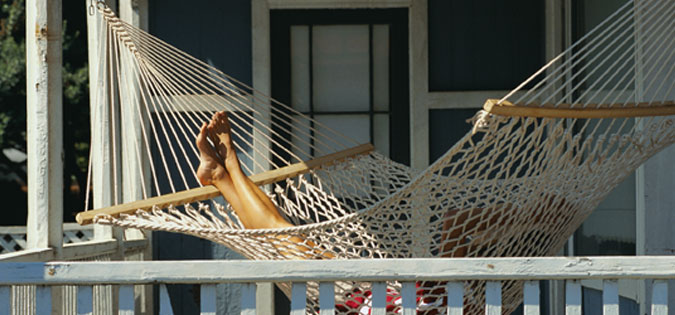 So often, summer vacation becomes busier than any other part of the year. We're trying to fit in trips and visits and host people visiting us. Or there's the home improvement list and the extensive garden, church picnics, summer sports, etc.
This busyness is reason enough to practice prayer that helps us rest. Prayer we do sitting still. Meditation in a quiet place. Centering prayer during an unhurried time of day. I believe that even a day in which you sleep a lot can be prayerful in that you are allowing your body to restore itself. Can you set aside one day this summer to stay in bed? To have no appointments or commitments? It's no surprise that so many people, when beginning a multiple-day prayer retreat, often spend the first day or two sleeping. Before they can pray, they need to rest so that they can be truly attentive to the prayer. Spiritual directors who work at retreat houses have just come to expect that opening days for prayer often involve good sleep.
Are you chronically tired? Are you chronically stressed? Perhaps you need a day or two for prayerful rest. For such a rest to happen, you may need to leave home. Then again, you may need to stay at home because travel logistics are just too expensive and time-consuming and stress-making.
Give yourself permission to pray by doing nothing. Sit in your backyard and soak up the breeze and sun—and do not make lists or write in a journal or try to "do" prayer. Sometimes being still is one of the most difficult prayers we can do. But, oh, do we need it.
What helps you rest, truly rest?
What gets in the way of rest that opens you to God?
---
This post is part of a series: Praying Through the Summer.