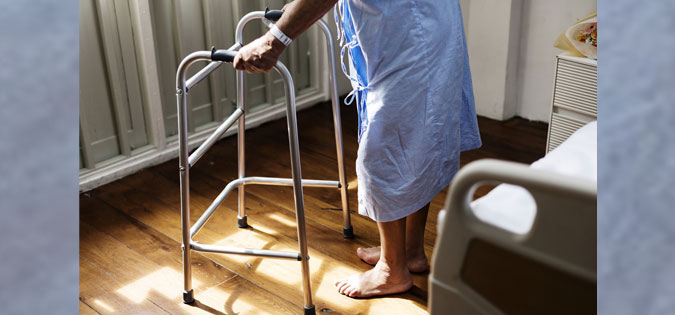 Anyone who has ever tried to read the Bible or use a popular prayer app while recovering from surgery or undergoing chemotherapy can describe how difficult it is to pray in these circumstances. The words swim on the page; the meanings don't register; the mind wanders; the pain blots out all other thoughts; when the pain subsides, drowsiness takes over; some passages trigger worries and anxieties; the joyful ones seem irrelevant.
At first glance, Ignatius seems an unlikely guide to prayer in such circumstances. As a soldier, he prided himself on not showing any sign of pain and, for a period after his conversion, he was drawn to extreme penances. Where his wisdom speaks to the aging, and particularly the suffering aging, is in the overriding objective of modeling ourselves after Jesus.
To know, love, and follow Jesus means experiencing pain as Jesus experienced it. In reading the Passion narratives and about the post-Resurrection appearances of Jesus, applying the principles of imaginative prayer or lectio divina may show us how to let go of our fears and lead us to a new experience of hope. Or, as Jesus told the disciples at the Last Supper, "Where I am going you know the way" (John 14:4).
—Excerpted from God Isn't Finished with Me Yet by Barbara Lee