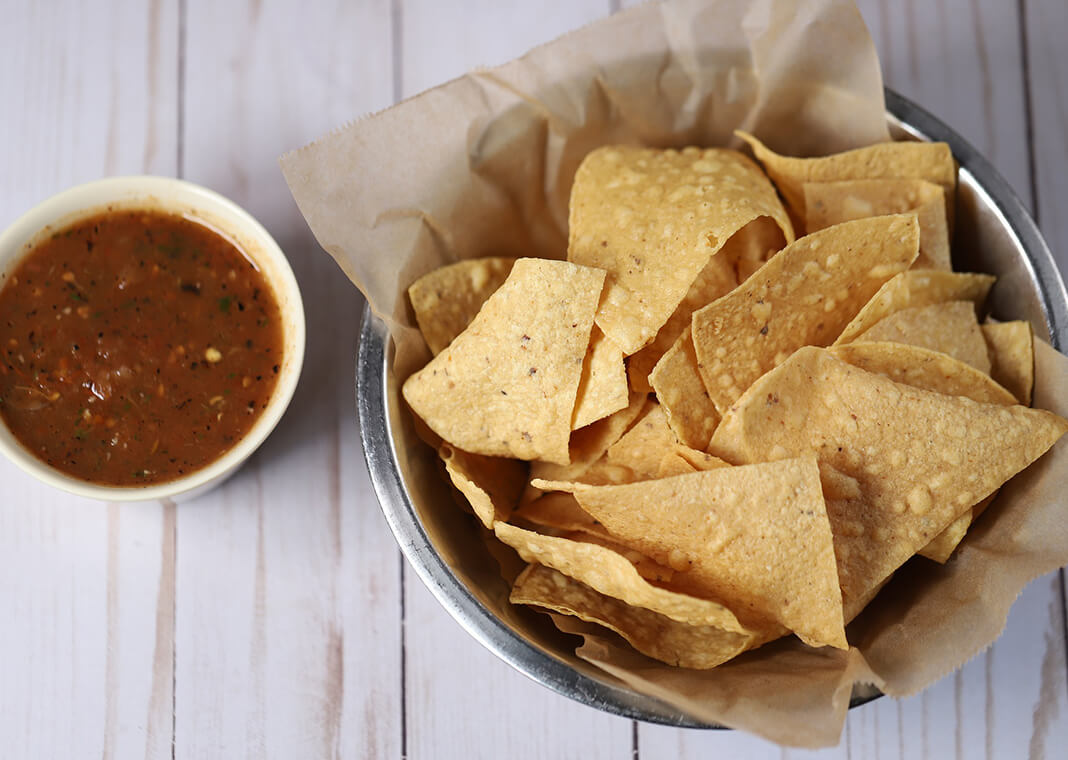 I have a problem with chips and salsa.
During the six months that my children and I were home together all day, every day, I may have eaten a bag a day (and not a single-serving bag either). I enjoyed nothing more than sitting on my couch enjoying a bowl of spicy salsa and a bag of crispy, salty tortilla chips when my boys were on my last nerve. Over time, however, I realized it was an unhealthy habit, and even more, it started to bring a kind of banality to my days. I found that something that gave me such joy at the beginning of quarantine soon brought no real excitement or anticipation. Instead, it became just a trite part of my daily routine.
In August, however, I went back to work, and the kids went back to school shortly thereafter. I knew it was time to change my habits a bit. So, I did the predictable thing. I cut chips and salsa completely from my life for a month. While I was slogging through a month without my favorite food, I started to think about how I could both enjoy it in moderation and create a renewed sense of anticipation for it. I realized I had been missing the anticipation of something special in my days.
Advent is a whole season of anticipation, but so often I forget that. In fact, I think I start celebrating Christmas almost as soon as the Thanksgiving meal is complete. I put up the tree and the lights and fast forward to the gift wrapping and the joy contained in the birth of the Lord. By the time actual Christmas comes, I have celebrated it out. I have lost the sense of anticipation even before, liturgically, Mary is visited by the angel. I have finished a big bag of green and red holiday chips long before their appointed time (so to speak).
Last month, I finally figured out what would work for at least the chips and salsa part of my problem. I started my own tradition I lovingly call "Chip Fridays." When I leave work on a Friday afternoon to get my boys, I pick up takeout, complete with chips and lots of salsa. (I may even be known for starting in on the bag before I get home.) For one evening, I eat all the chips and salsa I crave (I even sometimes share!) and then not again until the following Friday. It has become something to look forward to, something to anticipate on a weekly basis.
Now I'm working on what will bring back the joy of anticipation to my Advent season. Here are a few things I'm trying this year:
Putting out a nativity scene without the baby Jesus. I remember this tradition from youth, but I haven't tried it in a while. The visual representation of Mary and Joseph anticipating the arrival of Jesus might help enliven my own anticipation for Christmas morning;
Praying with the pregnant Mary. What would it be like to consider an image of Mary pregnant with Jesus and sit and pray with her this Advent? Praying with the pregnant Mary might help bring back for me the beautiful memories of every time I, too, waited in anticipation for the birth of something in my life;
Having an Advent calendar with my boys. My husband suggested this. I wanted to buy one; he, the overachiever, wanted to make one. I honestly have never had one before. I appreciate taking a moment each day to open a window in anticipation of what awaits and say a prayer with my family for the upcoming birth of light and peace and hope.
What are you doing this Advent to re-enliven the spirit of anticipation?