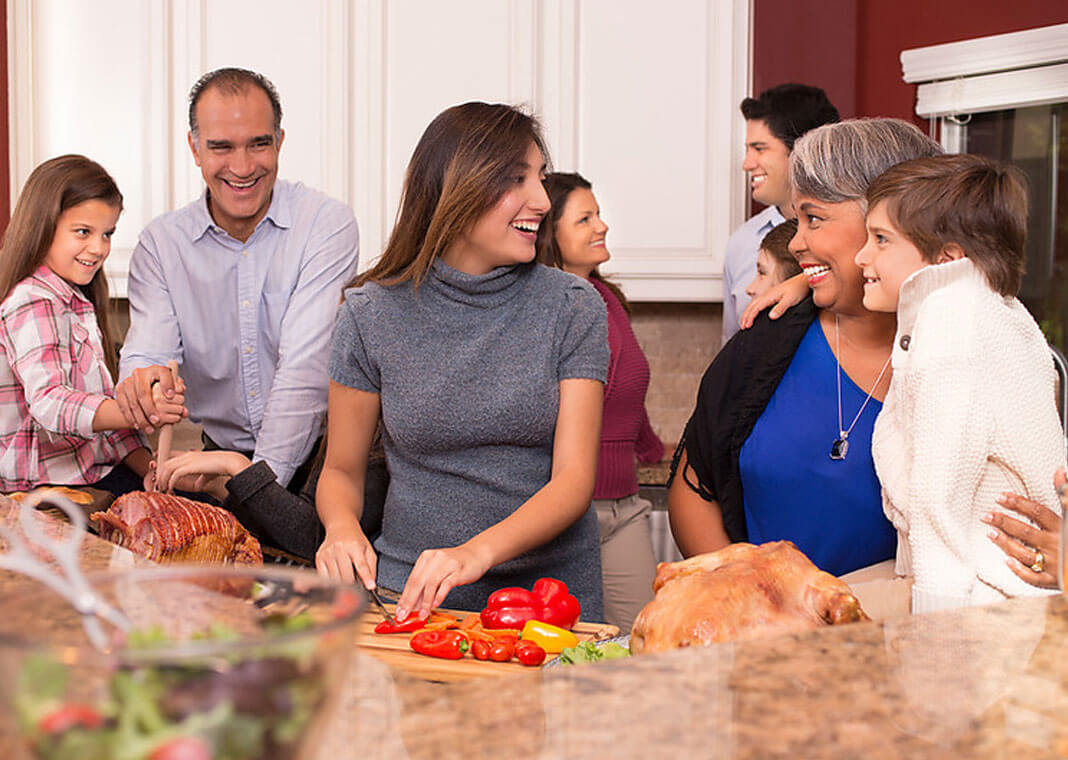 Shemaiah Gonzalez writes for LoyolaPress.com:
My friend Sara shared that in her family, it is the eldest person present who gives a blessing before the meal. It is a bittersweet place of honor, as the family remembers those who have stood there before, now gone. At that moment, they too are present, and her family holds each other close in gratitude.

For Sara, being grateful for all one has is a spiritual thing. It brings God into every thought that day as she thinks of how he has guided her through every struggle that year. Noticing God's provision in her life allows Sara to see abundance where she once saw want or need.
Read more of Family Thanksgiving Rituals. Where do you see abundance through the eyes of gratitude?