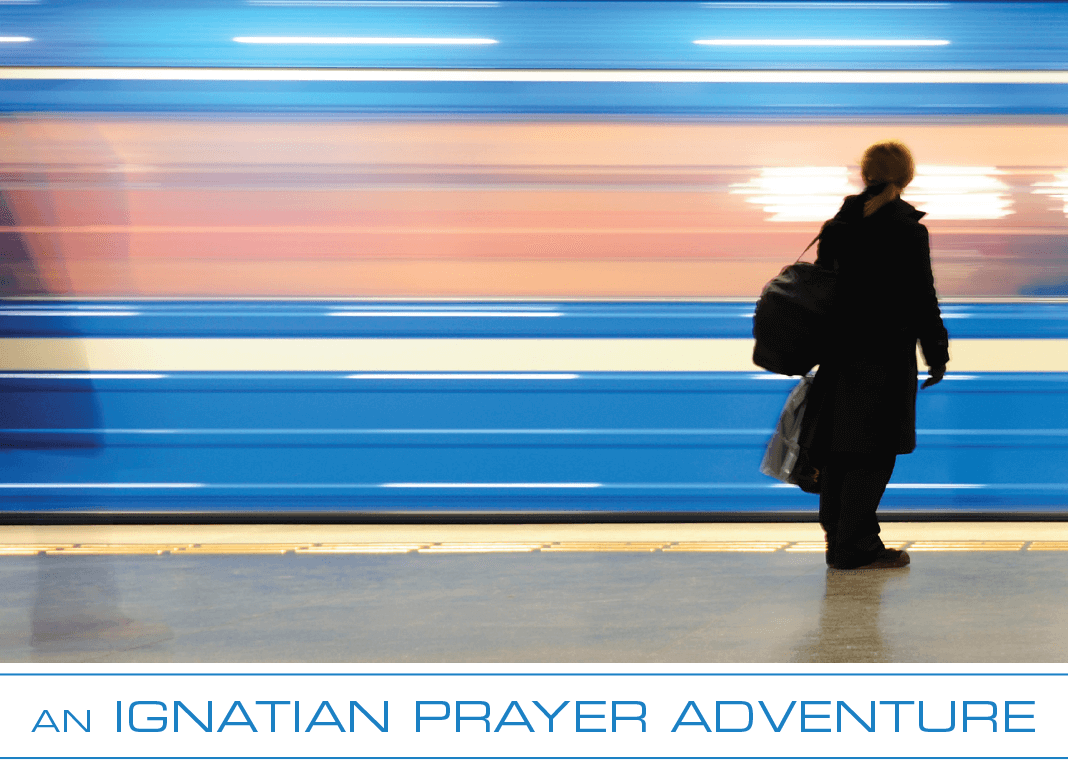 This is a guest post by Michelle Francl-Donnay for Week Three of An Ignatian Prayer Adventure.
I have a playlist on my computer called "Silence." It's not John Cage's infamous 4'33"— four and half minutes of utter silence—or even white noise, though I admit to having a track of pouring rain tucked away in case I need to drown out the teenaged enthusiasm that on occasion finds its way from the basement into my study under the eaves. Here I keep music to bring me to the brink of the silence, to the edge of the stillness that is God. This is my music not to pray to, but to pray with.
The selections shift with the changing rhythms of my prayer. I usually opt for pieces I don't know well, so that the music doesn't become merely a pleasant accompaniment for my meditations or an inadvertent rehearsal for the next time I'm scheduled to cantor. But it invites me to attend closely to text and tune—to listen deeply for the voice of God at work in the music and in me.
This week, a piece by Margaret Rizza helped tune my ear to God's call. Rizza began composing music for prayer after she made Ignatius of Loyola's Spiritual Exercises. In "Speak, Lord" she sets poet David Adam's litany of ways in which we might hear God's call to music that rings with serene clarity. In the silence of the stars, in the chatter of a child, Adam asks, let me hear you speak, Lord.Not surprisingly perhaps, "Speak, Lord" brought me to reflect on the places and times I hear God in my everyday life, helping me answer the question, "Where do I experience God calling me in the midst of my daily life?" But in the growing insistence of Rizza's harmonies I could hear God pushing the question a bit farther.
Am I willing to be open to the voice of God, not just in the calm and serene spots, not just in the voices of those I love, but in any place that I find myself, in anyone I find myself with? Could I see a stranger on the street and pray that the Lord would speak to me through him?
As this retreat moves into Ignatius' First Week, the line that has been running through my head for the last couple of days has been "in the heaving of the seas, speak, Lord." In times that feel a bit storm tossed, can I sort out God's call from the clamoring demands? What is it that keeps me from being able to hear and respond to God's call more surely in these moments? Speak, Lord.