In celebration of our fifth anniversary, we've invited our dotMagis bloggers to reflect on the individual lines of St. Ignatius's Prayer for Generosity.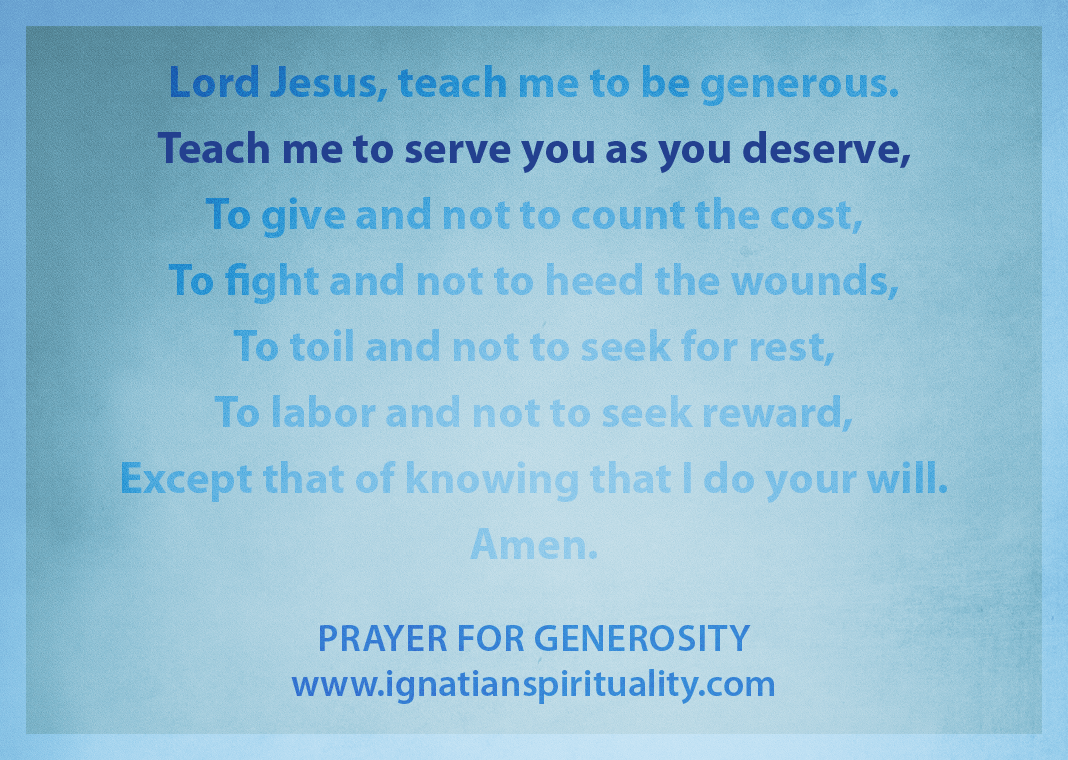 How does God deserve to be served? What does that really mean?
We tend to use the word deserve in two different ways. Sometimes we use it with a sneer or in anger declaring: "You'll get what you deserve!"
And the same word used in almost the same sentence but with love, says something totally different: "Congratulations; you really deserve this!"
In our lives with God the word deserve seems to carry both meanings. If we look at God as loving us the way we love others, it isn't always pretty. We might see God as judging and harsh, waiting until we get what we deserve.
But how does God see us as deserving? I believe that God thinks we are deserving of love simply because we are his creatures—his flawed, limited creatures who receive God's love because we need it so much in our lives.
How does God deserve to be loved by us? I suspect God doesn't expect us to do it perfectly, because God already knows we aren't perfect—and our lives get too tangled when we try to be.
I once heard a homily on the Gospel, "Be perfect as your heavenly Father is perfect." The priest said that God is perfect, and we are called to be perfect not as God is perfect but as we were created—a perfect human who will always be imperfect.
So I am called to be a loving wife, mother, and grandmother; to work competently and lovingly; not to point out the errors my sharp eyes see in others; and to love more generously than I do. I don't do any of that perfectly, but my faith tells me that God loves me more than I think I deserve, and all God asks of me is to love and serve imperfectly but as faithfully as I can.