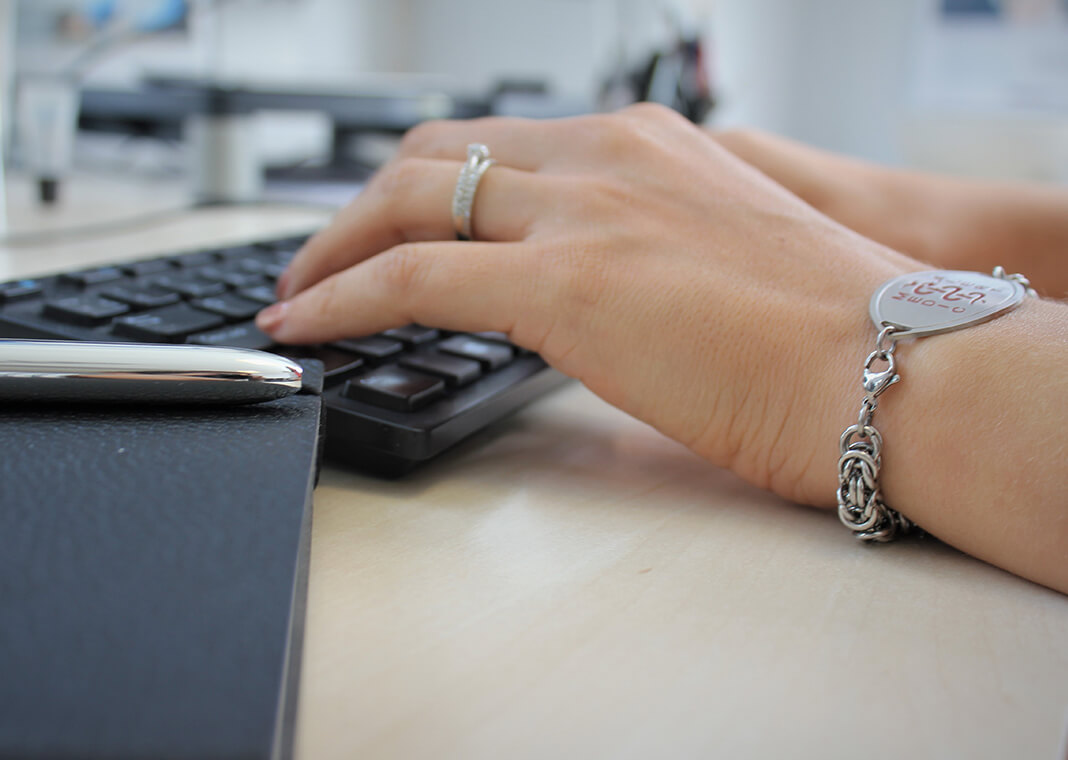 The first day I put on my new medical alert bracelet, I felt a mix of emotions. On one hand, I felt secure. The silver links gleamed around my wrist, serving as a constant reminder that I was prepared for the worst. If something happened, people would now know how to fix me.
On the other hand, I felt tagged. The simple bracelet felt heavy on my wrist, weighed down by the declaration of this new label. The shiny surface seemed to scream, "She's broken now," to all whose eyes caught its shine.
I was now marked by something I had not chosen. I was permanently labeled. Instead of just Gretchen, I was now, Gretchen, chronically ill.
I think each time something major and unexpected happens to us, we can feel marked or branded by it as we work to grieve what was and to accept what is now going to be. My current label may be different than yours. For me, it's Gretchen, chronically ill, but perhaps for you it's something like John, widower; Jane, cancer patient; or Jenny, grieving mom.
No matter what the label says, however, I think we share in common the feeling of being weighed down by it.
So what do we do with these labels we did not choose? Do we simply accept their weight as a constant part of our new reality? Or are there more concrete steps we can take to lighten the load?
For me, I think I need to do the following:
Give it time. When a label is new, it seems like it is the boldest and most visible part of me, but over time it fades into the fabric of who I am. It eventually will become just a part of my much larger story, but it will take time.
Don't shy away from it. Though this label doesn't tell my whole story, it's now an indelible part of who I am. I can't ignore it, and I have to give space to exploring what it has to teach me about who I will become.
Ask God to help bear its weight. Deep down I know that God isn't asking me to bear the weight of this new reality alone. Instead, God wants to help me carry the weight until it no longer feels so heavy. I just have to ask.
Acknowledge the share in Christ's suffering. Though I don't believe God wants me to suffer, I have to remember that God sent Christ to suffer for our sins. In a way, each new weighty label I bear is an opportunity to share in the mystery of Christ's suffering and be there for Christ as Christ is always there for me.
What will you do with the label you did not choose? How will you bear its weight?
Just remember, it won't feel heavy forever. The love God has for you will always be able to lighten the load.
Photo via Unsplash.