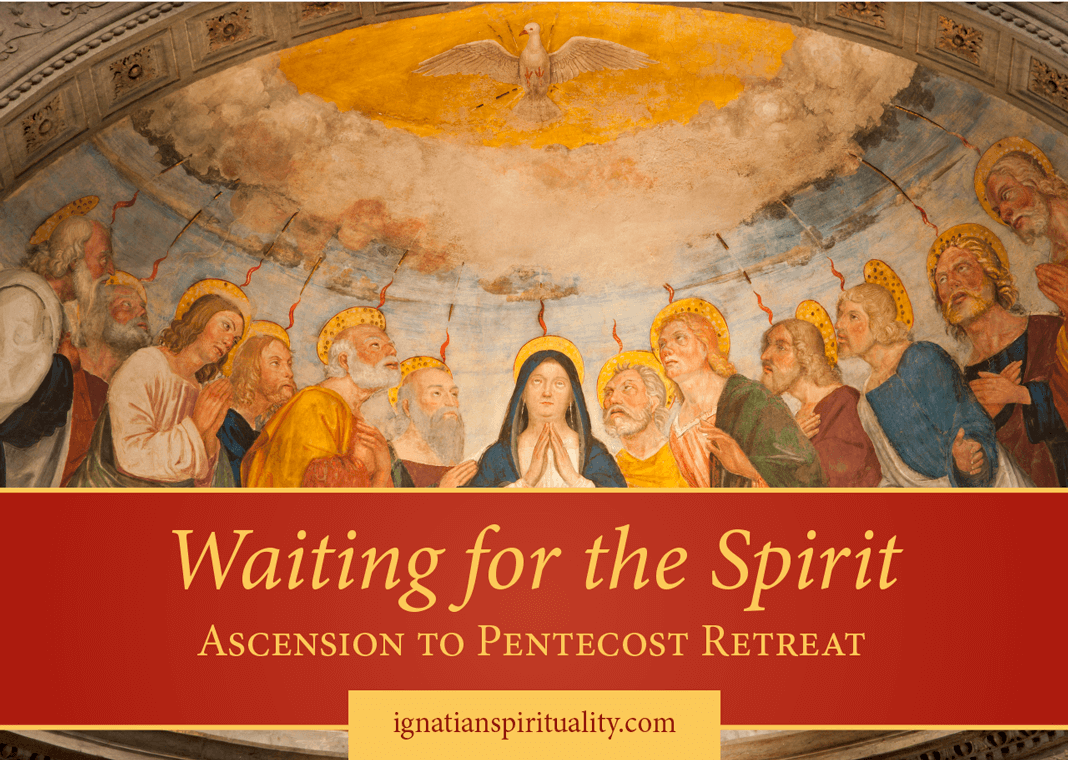 Welcome to Day Three of Waiting for the Spirit! Our online retreat is enriched by your presence. Feel free to post your reflections in the comments area below each day's content as we encourage one another in prayer.
The Grace I Seek
I pray for the grace to recognize the Holy Spirit's presence in my life.
Scripture
Read today's Scripture readings: May 24, 2020, the Ascension of the Lord or the Seventh Sunday of Easter.
Shemaiah Gonzalez reflects on John Singleton Copley's artwork, The Ascension.
For Further Reflection
"Men of Galilee, why are you standing there looking at the sky?" —Acts 1:11
This has got to be one of my favorite moments from the entire Bible. It's a simple, direct question that I probably need to post in a visible place so I see it every single day, several times a day. Hey, you! Why are you standing around wondering what to do? Jesus is risen; Jesus has given you a mission; Jesus may seem as if he is gone, but he isn't. He's dwelling here with you right now, empowering you to love, give, and serve. Get moving!
—Amy Welborn, in 2020: A Book of Grace-Filled Days
Take some time to ponder the message that God shares with you today through the Scripture readings and reflections. When you are ready, proceed to the closing prayer.
Closing Prayer
Rebecca Ruiz leads us in prayer.