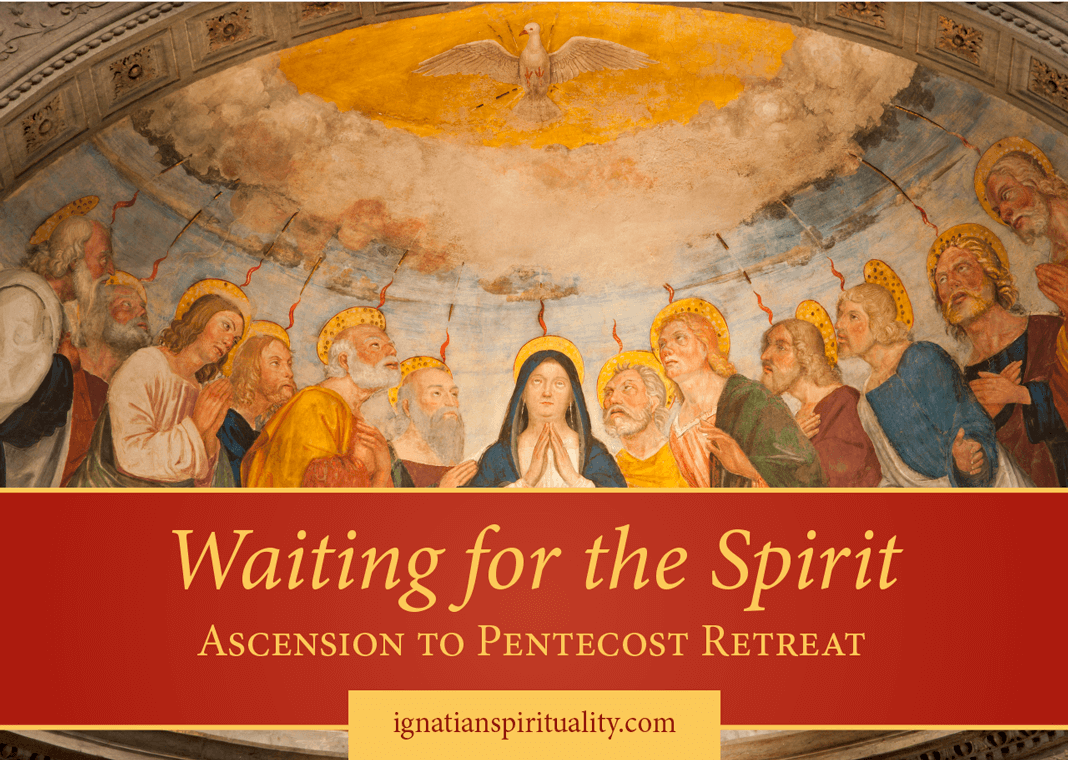 Welcome again to Waiting for the Spirit, as we walk together from Ascension to Pentecost. Feel free to post your reflections in the comments area below each day's content as we encourage one another in prayer.
The Grace I Seek
I pray for the grace to recognize the Holy Spirit's presence in my life.
Scripture
Read today's Scripture readings: May 25, 2020, Monday of the Seventh Week of Easter.
Marina McCoy reflects on today's Gospel, John 16:29–33.
For Further Reflection
Vinita Wright invites us to wait for the Spirit to speak to our hearts, so we understand how to navigate the trouble Jesus predicted we'd face.
Take some time to ponder the message that God shares with you today through the Scripture readings and reflections. When you are ready, proceed to the closing prayer.
Closing Prayer
A Prayer for Rest
by Vinita Wright
God who created us,
you instructed us to make regular Sabbath time.
I have to believe that, beyond the one day every week,
you desire our rest at other times and in other ways.
You know how weary we become from work,
from conflicts and trials,
from many tasks and relationships.
You know how a short season of rest can renew us deeply
for weeks to come.
Show me how tired I am, and when and why.
Open my mind and heart to recognize my need.
Show me opportunities for moments of rest and peace,
for days of regrouping and renewing.
Indeed, I can enjoy profound rest
only when I reside in your presence,
which brings newness, life, and peace.
Amen.