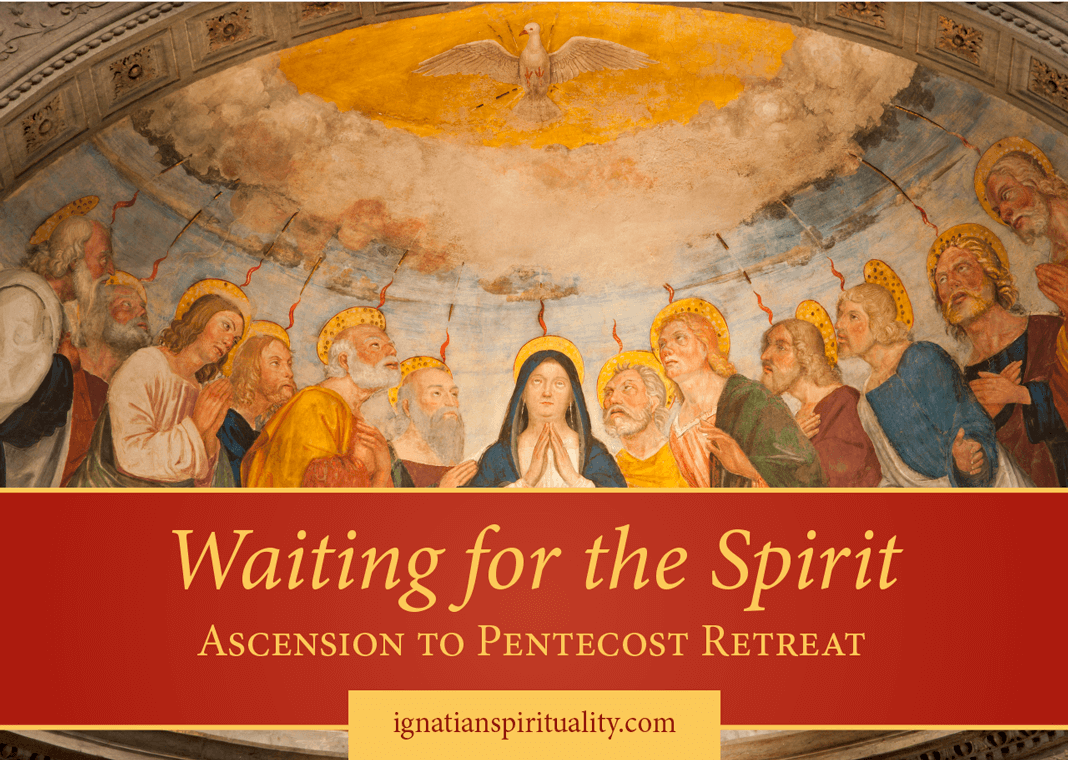 Welcome back to Waiting for the Spirit! This online retreat will lead us from Ascension to Pentecost. Feel free to post your reflections in the comments area below each day's content as we encourage one another in prayer.
The Grace I Seek
I pray for the grace to recognize the Holy Spirit's presence in my life.
Scripture
Read today's Scripture readings: May 23, 2020, Saturday of the Sixth Week of Easter.
Brendan McManus, SJ, reflects on today's Gospel, John 16:23b–28. McManus is the author of The Way to Manresa and Redemption Road.
For Further Reflection
The Holy Spirit is a Person, not an "it."
Jesus ascended to the Father so that he might send us his Holy Spirit, who renews the face of the earth and each one of us. One cannot believe in Jesus Christ without sharing in his Spirit. The Holy Spirit reveals to us who Jesus is. "For 'no one can say "Jesus is Lord", except by the Holy Spirit.'" (CCC 152) How does the Holy Spirit reveal who Jesus is in your life?
Take some time to ponder the message that God shares with you today through the Scripture readings and reflections. When you are ready, proceed to the closing prayer.
Closing Prayer
Gretchen Crowder leads us in prayer.