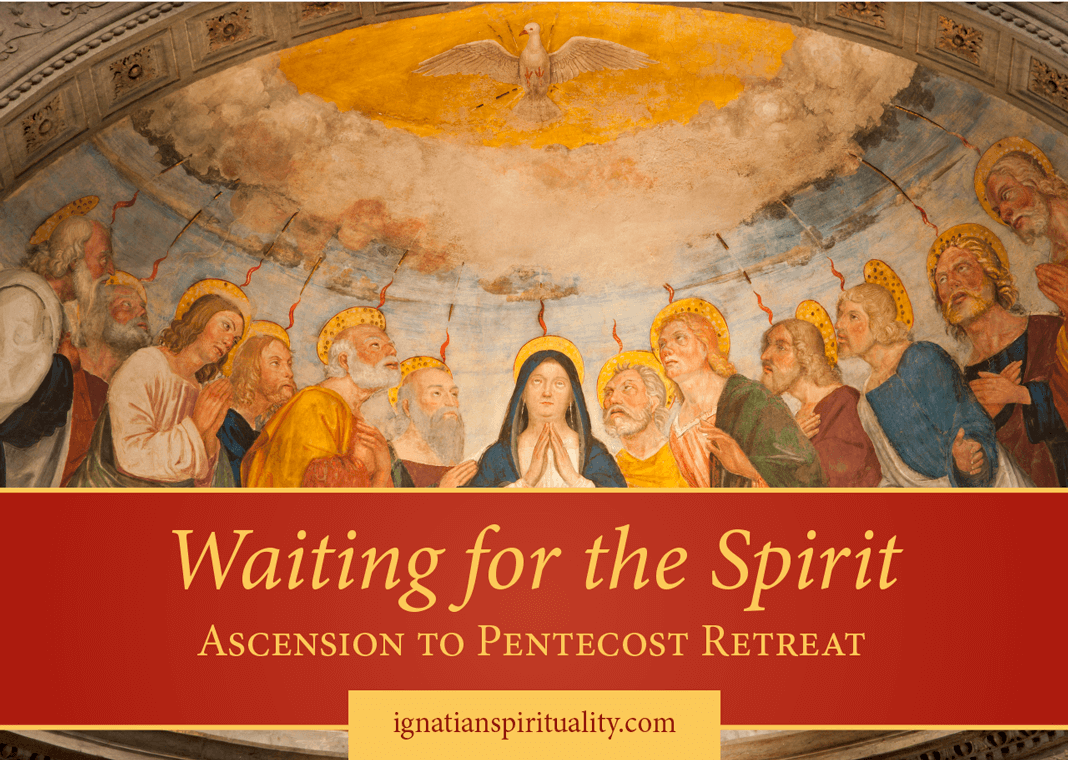 Welcome to Waiting for the Spirit! This online retreat will lead us from Ascension to Pentecost. Feel free to post your reflections in the comments area below each day's content as we encourage one another in prayer.
The Grace I Seek
I pray for the grace to recognize the Holy Spirit's presence in my life.
Scripture
Read today's Scripture readings: May 22, 2020, Friday of the Sixth Week of Easter.
Becky Eldredge reflects on today's Gospel, John 16:20–23. Eldredge is a spiritual director and author of The Inner Chapel and Busy Lives & Restless Souls.
For Further Reflection
Vinita Wright considers what it means to mourn in a time of pandemic, inspired by John 16:20–23.
Take some time to ponder the message that God shares with you today through the Scripture readings and reflections. When you are ready, proceed to the closing prayer.
Closing Prayer
A New Psalm of Emptiness and Hope
by Vinita Wright
I have languished for days, even weeks,
and just now understand how hungry I am,
how desire burns, how I long for sustenance—
food and drink for my soul, my deepest self.
I languish and weep and mourn my losses.
I am empty, God, and tired and spent.
You create feasts from a few pieces of bread.
You make of our tears fuel for compassion.
You use our mistakes and shortfalls to build new ideas and better plans.
Fill my life, God of abundance!
I need energy! I need love! I need passion for what gives life.
I need and desire and hunger and thirst.
I wait here, at the center of my great need.
I wait for the silence to fill with joy.
I wait for the moment to bloom with promise.
I wait to enter your possibility.
Amen.