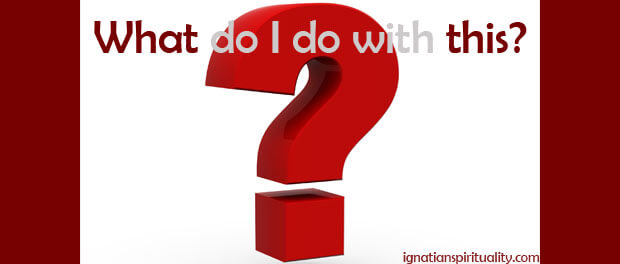 "Why, God? Why?" I sit at the funeral of a friend who died unexpectedly of a heart attack. Alive one day, gone the next.
"Why, God? Why?" Tornadoes flatten neighborhoods in the time a speeding train passes through a station. Lives turn to rubble.
"Why, God? Why?" Another day begins for an exhausted parent living an isolated existence of caring for a child with disabilities. The most basic of tasks—feeding, bathing, dressing—consume hours of effort.
Perhaps, as was suggested to me by the insightful Patrick Malone, SJ, the correct question to be asking is not, "Why, God?" but rather, "What do I do with this?""Why?" demands answers, accountability, understanding, and a desire for control. It seeks a capacity to argue the premise, to reconfigure the situation in some way that will alter the current reality. It demands that an incomprehensible world be made sensible. By asking "Why?" I am stewing in my angst or frustration. I am ready for a fight.
But "What do I do with this?" looks forward, not back. It seeks direction more than clear understanding. It takes reality as it is, not as we wish it would be, and allows us to seek our call in the present moment. It offers a desire for faithful service, not control. With this question, I don't stew but instead sit with the reality before me, holding it gently, experiencing Christ sitting right beside me—holding me gently too.