Today is July 1, which means we begin our annual celebration of Ignatian spirituality, 31 Days with St. Ignatius. Every day we'll highlight an article or video to help you explore the riches of Ignatian spirituality. It all leads up to the feast day of St. Ignatius Loyola on July 31.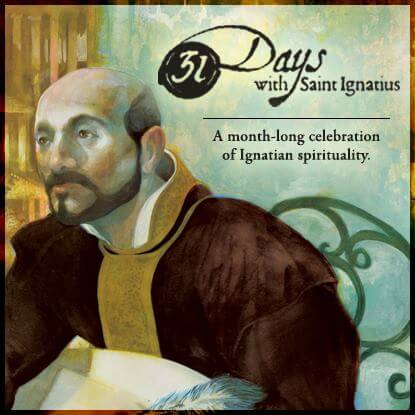 As we announced last week, this year's July dotMagis posts will include the link to each day's 31 Days with St. Ignatius reading/viewing. To get those daily reminders, be sure to subscribe to dotMagis now (link in sidebar). By doing so, you'll also be treated to posts by guest contributors and our regular Ignatian bloggers throughout the month.
Join in the online festivities by using the hashtag #31DayswithIgnatius on your favorite social media, or leave a comment on this or any post.
First up on this year's calendar: If You Are Looking for God, God Will Find You.