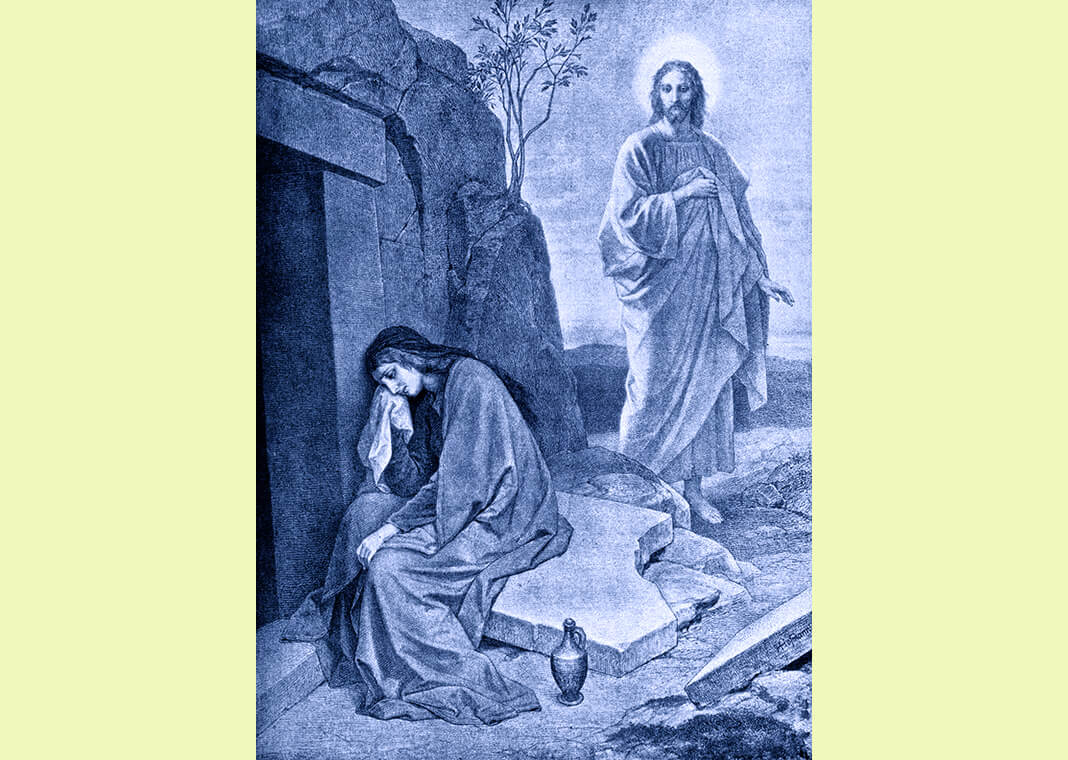 This post is based on Week Eight of An Ignatian Prayer Adventure.
In the movie, Steel Magnolias, a famous scene takes place in a cemetery where the mother M'Lynn is surrounded by her four good friends just after she's buried her only daughter. M'Lynn exclaims, "I don't think I can take this. I just want to hit somebody till they feel as bad as I do." Her friends exchange a worried glance. They can see that her grief is teetering on the edge of despair, and so Clairee grabs Ouiser from behind by the shoulders, places her squarely in front of M'Lynn, and says, "Here, hit this. Go ahead, M'Lynn, slap her."
The friends are astonished. They try to coax her to stop. Ouiser tries to wrestle herself free of Clairee's grip while Clairee tries to tell Ouiser that she finally has something that she can do for her fellow human. M'Lynn stands there staring with her mouth open, clearly unable to make sense of the situation. Finally, Clairee winks at them all, and they break into laughter.
Everything that we've done in this Ignatian Prayer Adventure has brought us to this place where we can look at how love changes or resurrects us. We contemplate the Resurrection of Jesus. In John 20, we find Mary Magdalene in the darkness of early morning, weeping at the entrance of Jesus' empty tomb. After alerting Peter and another disciple of her findings, she remains outside the tomb, crying.
Let's try to imagine all that Mary Magdalene has just heard and witnessed: Jesus was arrested, unfairly tried and convicted, humiliated, scourged, beaten, and finally, crucified. Despite all she would feel having someone that she loved experience such a brutal end to life, still she is focused on Jesus.
After the disciples leave, Mary waits outside the empty tomb to find out what has been done with Jesus' body. Crying, she bends over to look into the tomb once again, where she now sees two angels who ask her why she is crying and who she is looking for. Jesus appears, but she doesn't recognize him. Then he calls her by name, and she realizes who he is.
The deep work contained in the Spiritual Exercises fills us up enough that we are able to give back to others. Like the friends in Steel Magnolias and Mary Magdalene, we can follow our brothers and sisters in Christ to the hard places and do whatever we can to support them in their darkest hours.
When Mary Magdalene returns to the disciples, she exclaims, "I have seen the Lord!" Once we have seen our Lord, as he heals, teaches, includes, consoles, and loves us, we are changed. And, once we've been loved, we are able to love.