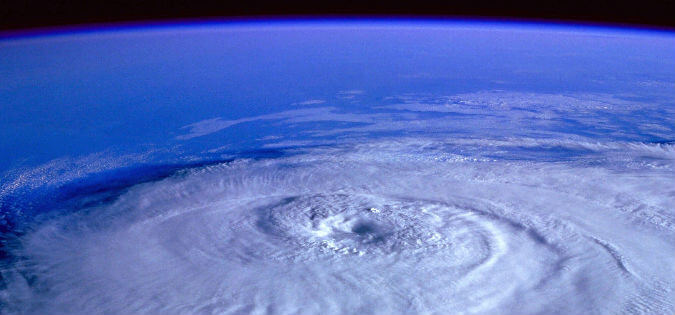 Last week I was in the U.S. Virgin Islands (USVI) to learn about the damage wrought by Hurricanes Irma and Maria. These two category 5 storms devastated the islands, leaving them entirely denuded of foliage and causing massive structural damage to buildings and infrastructure. Yet in light of the disasters that affected Texas, Puerto Rico, California, and Mexico—to name only those in our hemisphere—many have forgotten the USVI, and some are feeling abandoned.
I was prepared for the fact that many hotels still are without power, relying on generators and reduced staff. At the one I stayed in, near the airport in St. Thomas, I was prepared to be without lights or other amenities of modern life. Still, being in the Virgin Islands, I did manage a swim in the still-beautiful waters of the Caribbean.
It was after my swim that I went to the shower in my room to hose off. To my great surprise and even delight, there was some occasional hot water. Having recently spoken to bishops in Puerto Rico and the USVI who were without hot showers for many weeks, I felt humbled to enjoy this small creature comfort.
Researchers have suggested that it is possible to develop a stronger sense of gratitude through a process called "mental subtraction," which involves imagining the absence of a customary good. In that hotel room I viscerally experienced mental subtraction; it was one of the most comforting showers I've experienced.
Yet at the same time, it was an exercise in prayerful solidarity: I wanted to do what I could to alleviate the suffering of the people I was meeting on my trip. One such person was Gabriel, the caretaker of a property that Bishop Herbert Bevard hopes to turn into a homeless shelter. Gabriel described in detail for us the terror of living through the storms and their terrible noise and destruction. My heart ached as I listened to him and saw the devastation of the property.
At any given moment, I enjoy any number of goods: health, clothing, the benefits of food and clean water, and many more. As I learn stories of suffering, I sense the growing of gratitude, as well as the desire to live in greater solidarity. It is easy to see in these desires something of what Isaiah the prophet meant when he called God's people to "prepare the way of the Lord." In this Advent season, I suggest that one way we can do that is to pay close attention to such stories.