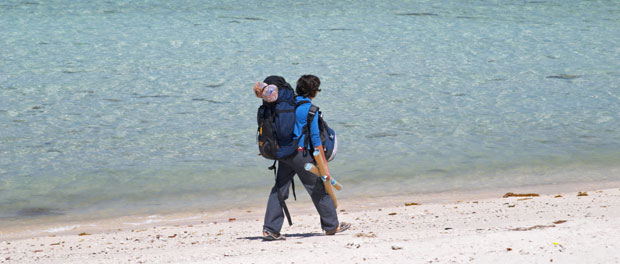 Matt Emerson at The Ignatian Educator (America Magazine) suggests 10 tips for an Ignatian summer. The article is well worth reading in full, but today we expand on several of his points with links for further inspiration to pursue an Ignatian summer.
Engage in spiritual direction.Emerson asks, "If we took an x-ray of our souls, what would we find?" A spiritual director can help us take that x-ray, and Becky Eldredge has some tips for finding a spiritual director.
Engage in spiritual reading.IgnatianSpirituality.com is sponsored by Loyola Press, so of course, we agree with the suggestion of spiritual reading. Read the daily dotMagis blog posts or choose a new book.
Contemplate the heavens.A video is no substitute for going outside and contemplating God's creation, but if you can't get outside this moment, you might like the video Since Ignatius Liked to Look Up at the Sky. Then plan some time to contemplate creation first-hand.
Join the company of the marginalized.This might be the time to pursue a new volunteer opportunity or learn more about people on the margins. Lisa Kelly suggests our response might begin with A Change of Preposition.
Go on a pilgrimage.The next few months might provide time for sacred travel, whether to an official pilgrimage destination or one of personal significance. If you do undertake a pilgrimage, be aware of all the accompanying experiences and kindnesses you encounter.
Having said all that, and perhaps before all that, give your summer to God.Emerson concludes: "The opening line of Ignatius's Suscipe reads, 'Take, Lord, receive all my liberty, my memory, my understanding, and my entire will, all that I have and possess.' Starting with your summer plans, give it back to God. Before you do anything else, ask God to take your liberty, your memory, your understanding and your will."
Join us starting July 1 for our annual 31 Days with St. Ignatius celebration, and let us know how you're enjoying an Ignatian summer.