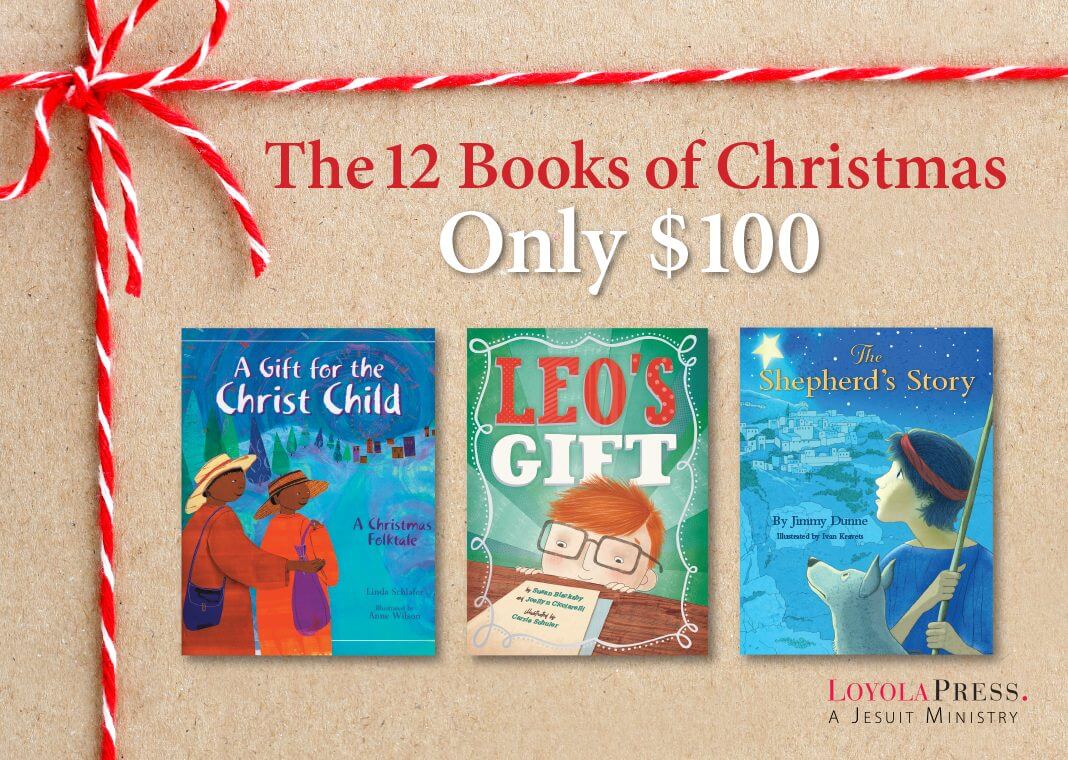 In a year that excludes many experience-based gifts due to pandemic cancellations, how about giving the experience of reading? Loyola Press, the sponsor of IgnatianSpirituality.com, has put together a Christmas Gift Guide, with featured gifts all 30% off the regular prices. This is just a small selection of the choices:
Most titles are available as eBooks too.
Also available for families is the 12 Books of Christmas, a great value at $100 when using promo code 5296. This 12-book pack includes The Shepherd's Story and Leo's Gift, both with accompanying guided reflections inspired by Ignatian prayer practice; the popular gift book Dear Pope Francis; and Shhh…God Is in the Silence by Fiona Basile, a contributor to dotMagis.