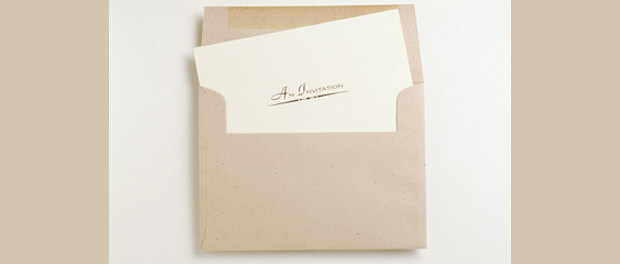 There is a brilliant scene in the first Harry Potter book in which ten-year-old Harry receives a letter in the mail that his Uncle Vernon refuses to let him read, only to have another very similar envelope arrive the next day, and another and another and another. The letter, very clearly addressed as a formal invitation to Harry, keeps coming by every means possible—mail, owl, through the windows, even down the chimney, until hundreds of invitations are flying through the living room air, seemingly desperate to reach their intended recipient.
I sometimes recall this scene as I am finishing my daily Examen. The last movement is an opportunity to look forward to the coming day and prepare myself to receive whatever invitations God might have for me to experience His presence. If only I would get a letter saying, "You are hereby cordially invited to meet me at the corner of 72nd and Dodge—I'll be the one holding the donation cup." Or, "You are hereby cordially invited to breathe deeply and not let your work stress take priority over your relationships. I will be with you." What will my invitations say today? I picture myself as eager as Harry, leaping to grab even just one of the invitations flying around me. Please, dear God, let me be aware of how you are constantly trying to connect with me, to invite me into your world.I picture the Spirit Not of God as Uncle Vernon, desperate to keep me from grasping even one moment of connection with God. He is barricading the mail slot in the doorway with more things on my to-do list or filling my heart with fears of how those invitations to find God are bad for me. But to no avail. The invitations to experience the beauty and call of this life are too prevalent for a mere human (or muggle) to control. The invitations will keep coming, every day in a new form, inviting me to a whole new world beyond my imagination. These invitations are not to do magic, though, but instead to live love.
What invitations will you receive today?