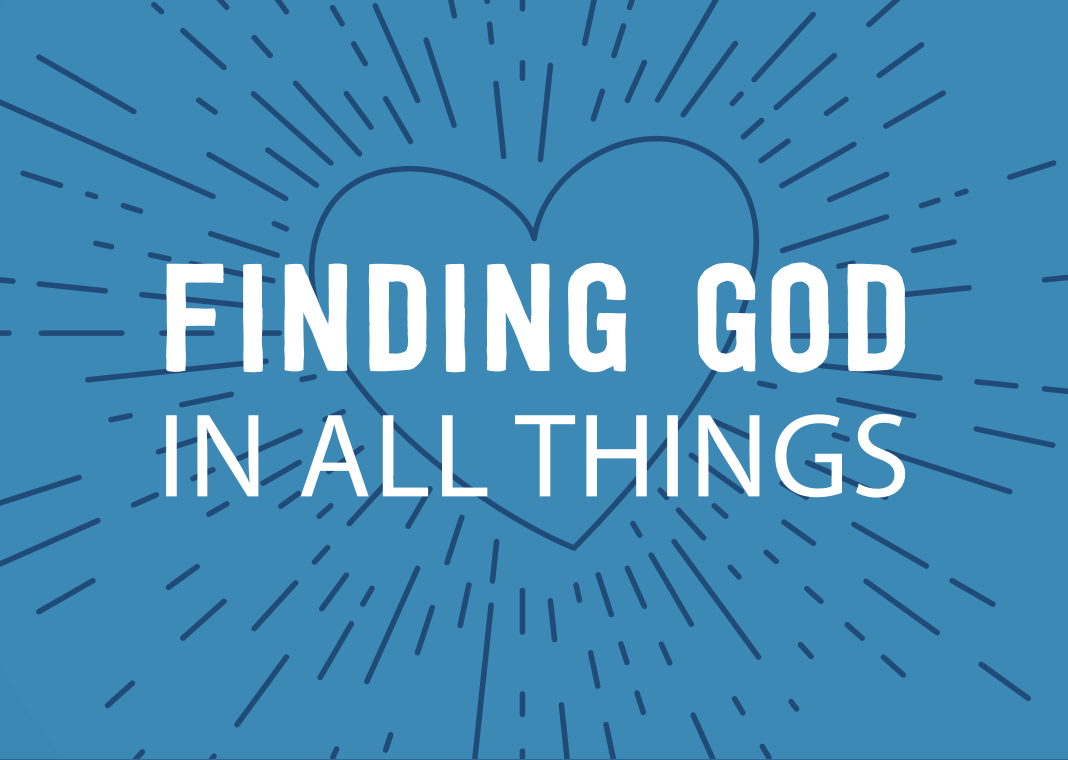 In the Spiritual Exercises, St. Ignatius encourages us to pray with our imaginations. He suggests we enter into the nativity scene in our mind's eye, seeing the rough timbers of the stalls, smelling the animals and the hay; listening to the soft murmurs of conversation between Mary and Joseph in the stable. He knew that using our imaginations was a powerful way to find an intimacy with God.
In recent weeks, I may have come up with a new twist on this Ignatian tradition: Jesus, Mary, and Joseph are in our front yard.
For my husband's October birthday, our children found a large, retro nativity set in an antique store. It's the outdoor kind that plugs in and lights up from inside each figure. He was delighted and in mid-December set it in place in the front yard, putting a timer on the lights and tucking it under a tree near our front door.
Two blizzards and a few smaller snowstorms later, the Holy Family is still with us. Snow that first piled up around their feet was knee-high by the next storm. With each successive blizzard, Jesus, Mary, and Joseph became more permanent fixtures in our front yard. Snow was up to their waists, then shoulders. Baby Jesus is no longer visible.
There is something quite comforting about it. From inside our house, the only thing we can see is Mary's head. Jesus is still at the center, glowing from somewhere deep in the snow between them, giving off a light in the darkest time of the year.
It's the way Jesus is always in our lives. We can't see him but we can feel his presence. He's there through every storm we witness. He is with us in the joys of the holiday gatherings, and in the everyday tensions of family dynamics, no matter how flawless we wanted Christmas to be, no matter how much we wanted to look like a perfect family. Jesus doesn't come to us in a Hallmark Moment. He enters our real lives with us. Jesus is in our pain and our deepest longings; in the delight of being with those we love and the sadness of grieving those who are gone.
We're back to Ordinary Time in the Church, but at our house, Jesus, Mary, and Joseph remain on duty every night in the front yard. Someday next spring, we may be able to dig them out, but I'm in no hurry. I like having Jesus out there, reminding me in a very real way of his constant love for us, on even the darkest and coldest nights.