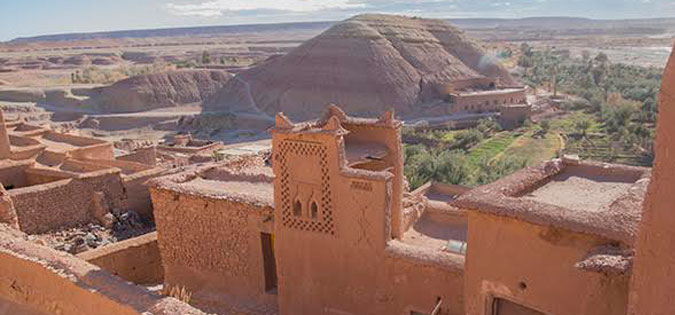 My husband and I recently toured Morocco for two weeks. We were with a small group of people, a guide, and a driver. I recommend this mode of tourism in a country whose language you don't speak. This trip was a years-long dream for me, and I was not disappointed.
Our guide was Berber, having grown up in a village in the Atlas Mountains. He was also Muslim, and it was a great gift to hear his explanations of history, culture, and land as viewed through an authentically religious lens. His Berber culture and Islamic faith had shaped him, just as a Midwest culture and Christianity shaped me. It was obvious to me that his way of life sprang from charity, justice, and decency—three virtues that have guided me within my Christian faith.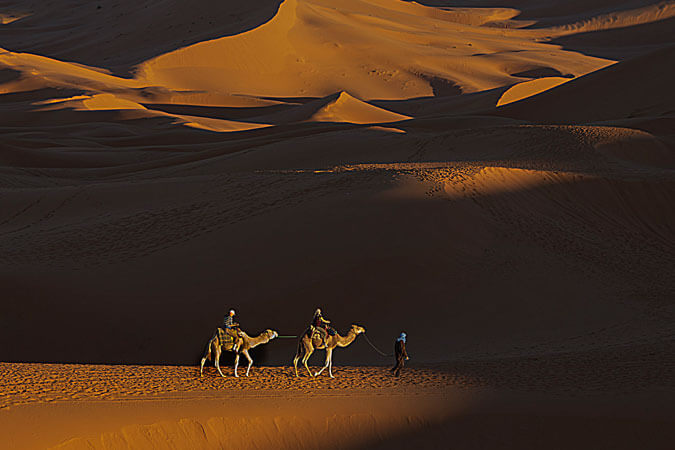 When you see the landscape of another culture—in Morocco, everything from sand desert to lush farmland to snow-topped mountains—you are reminded how much the earth we live upon shapes us too. My forebears in America learned to read the weather because they tended crops, or they learned to read rock and soil because they were coal miners. Moroccan people groups—and there are many—developed their lives in partnership with farmland or fishing waters or the dromedaries (one-humped camels) they relied on to survive in the regions of endless sand dunes.
When you see the ruins of former kingdoms and hear the long stories of battles, victories, losses, occupations, migrations, populations rising and falling, you remember that, in every situation, people fight for power over their own lives—and sometimes over others' lives. Those in power build the palaces, and whatever faith they profess determines the architecture, sculpture, and painting of their palaces but also many public buildings.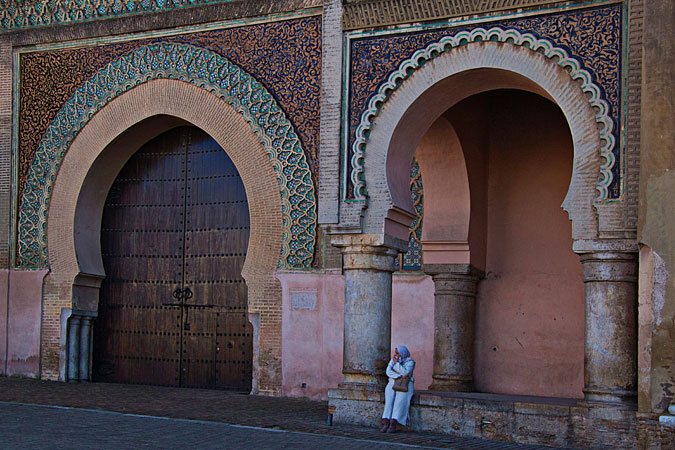 I live in a specific environment, and so do you. How does that environment shape us? Where does our faith connect to the land and sky, to our livelihoods, to the buildings in which we live and work? How does our faith connect to the very language we speak?
Although our Morocco trip was a vacation, in some ways I could make it a pilgrimage, because I sought to pay attention and pray my gratitude throughout. Now that I'm back home, perhaps I will attend more closely to home as well.
How does your physical environment influence your feelings, worldview, and behaviors?
In your immediate community, who holds the power, and what do they do with it? How do you respond?
Photos provided by Vinita Wright.