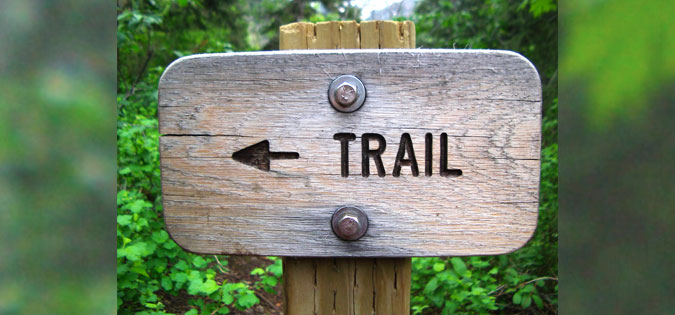 Today, imagine a long, thin trail ahead of you.
You see it disappear down distant hills, only to reappear on even more distant hilltops.
This trail wanders to the left and then turns back on itself.
It weaves over bare fields, down the Main Streets of small towns.
It works its way through tall trees in one spot, tall buildings in another.
In some places, the trail is dotted with many other pilgrims. Some talk to you with friendliness and excitement; others remain to themselves, walking slowly and with sorrow.
Your path stops beside a fierce river, offering a fragile rope bridge across it.
Your path seems to end at a massive stadium, filled with noise and movement, and there you must find a seat and observe what is happening around you.
Your path leads out of the stadium then, and through the city. It leads to the door of a modest apartment, and in there you meet an old friend.
Along with the friend are four strangers, and now you introduce yourselves.
Then, the trail resumes, out the back door and down, down a valley, toward a city along the ocean.
You notice that the trail forks, and you have choices to make. To the ocean or the mountains? Toward crowds or solitude?
Where will you go, and why?
Most important, turn to see the companion with you. What does your companion say?
What do the two of you decide?