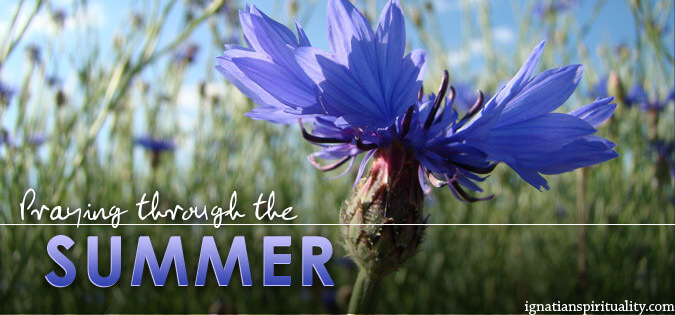 In June, July, and August, we'll be "Praying Through the Summer" here at dotMagis. Each Monday we'll explore different ways to pray inspired by the season, the warmer temperatures and, perhaps, vacation time. Today we start with a prayer.
A Prayer to Begin Summer
For more light in the day, we thank you,
For gentle mornings, we thank you,
For nighttime conversations, we thank you,
For friends and family, we thank you,
For gardens and all manner of creatures, we thank you.
Help us, Creator and lover of our souls.
Help us love this earth.
Help us dwell wholeheartedly in our lives this day.
Help us pray as we walk, work, play, rest, and create.
Amen.