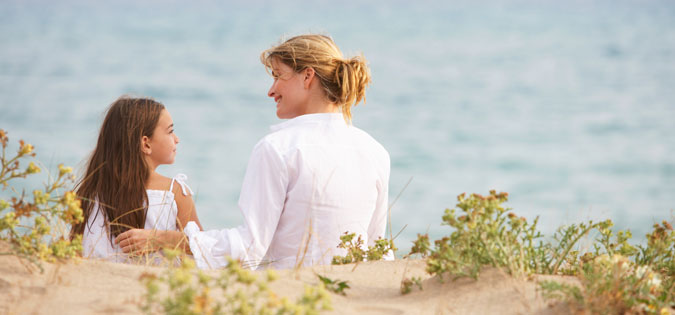 Summer's here! As a mom, I love summer because of the slower routine in the morning, the lack of homework and projects, and a pause in my kids' extracurricular activities. With summer, though, comes a change in routine that can often impact my prayer life.
While I hate to admit it, the routine change can sometimes cause my prayer life to be rather bumpy until the desolation that crops up serves as a reminder from the Holy Spirit to get my act together. Other times, I remember to use St. Ignatius's wisdom of preparation and think ahead about the change that is coming and come up with an action plan.
This summer, I'm hoping not to wait until spiritual desolation hits to get my plan in place. So what can we do when we anticipate a routine change?
Name it.
Be mindful of the upcoming routine change.
What will cause it?
Will our routine change impact our time of prayer?
Will we not be in our home, so our place of prayer is different?
Prepare for it.
Plan ahead for a new time of prayer, a new place of prayer, and a new space of prayer.
If our kids are sleeping later due to the weekend or summer, can we move our prayer time to a later time, but still honor the desire for daily prayer?
If we are out of town, we can ask ourselves where our prayer time will be while we travel.
Perhaps we have guests in town. How can we tweak our prayer routine to match the additional people in our home?
Put the plan into action.
Once we've put thought into how to handle the change in routine, we can implement our plan by honoring the new time and the new place. As always, we can make sure we have the prayer materials we need. For instance, if we are traveling, have we included our prayer materials on our packing list?
Let's try to remember to be gentle with ourselves when life changes our routine and it impacts our prayer life. God will call us back to prayer, and when we feel that restlessness within us or the desolation that stirs due to missing our daily prayer time, we can get right back on the horse and begin again.