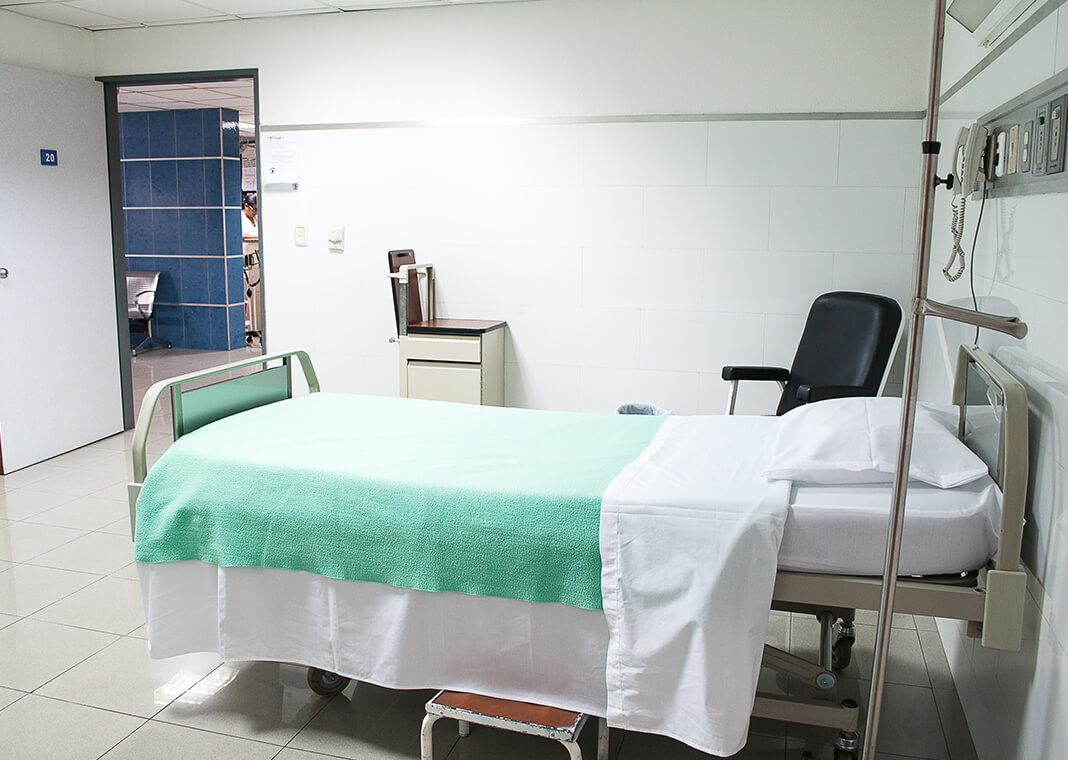 It was 1:17 a.m. when I finally gave up trying to sleep. How is it possible I can't get comfortable in a hospital bed that has 47 different positions? I opened my e-mail, grasping for some connection to normal life that I hadn't experienced in a week as a hospital patient, to find a request to write about a "cannonball moment" in my life. Rather than just an invitation, it felt like a call to recognize Something much greater at hand than my anxiety. Four days later my cannonball got a name: Stage 4 T-cell Lymphoma. My identity suddenly added a new aspect: cancer patient. I know there are so many others who have experienced similar cannonball moments. Still at the very beginning of mine, here is what I am learning.
No one gets to pick a cannonball, and no one is immune.
Cannonballs are those life-changers that come without warning: An illness or injury. A loss of job. A loss of a loved one. A natural disaster. There is simply no preparing for or ensuring life beyond such experiences. Rather than blame them on God or question, "Why me?" or, "Why now?" I learned from Pat Malone, SJ, that such cannonballs are invitations to discern with God, "OK, now what do we do with this?"
Discernment is not prophecy.
My diagnosis hit 15 days before we were closing on our house of 19 years to move to Spain to start the "second half" of life as empty nesters. We had taken two years to discern the move. Each step of the process was full of consolation: cleaning out and selling the house, getting the visa paperwork, finding a place to live in a foreign city, and continually working on language skills. Just when we were so confident and filled with consolation that we had discerned God's call, our cannonball reaffirmed quite clearly that discernment is not prophecy. St. Ignatius once said if he were called to leave the Society, he hoped it would take him 15 minutes in prayer to be in line with God's new invitation. Discernment is finding God's call in the moment without being attached to the future. God is in the now.
The cannonball is only the beginning.
My cannonball moment is the catalyst for a new journey with God. The end of the journey is unknown. Ignatius didn't instantly turn his life over to God when his leg was shattered, but a new journey began. Faith is about letting that journey unfold over time with the only desired outcome to be union with God. My treatment plan is 18 weeks, but I expect the journey and implications of this cannonball to take the rest of my life.
Rather than expect a miracle now, I am learning that the miracle already is and was every day I have lived.
Cannonballs bring unexpected graces.
My lymphoma diagnosis has reprioritized everything in my life. Tasks I thought I alone had to do because no one else could do them are now being graced by the talents of others. The world and all its daily pressures did not fall apart without me. I find relief and joy in the most ordinary of human living: taking a hot shower and caring for my body, a frozen yogurt, fresh breezes, breathing freely, and being with family. The miracle of how my body with a million little parts managed to work silently fighting random infection and injury went on every single day without me giving it a second thought. Rather than expect a miracle now, I am learning that the miracle already is and was every day I have lived.
Cannonballs call for surrender.
So many people send me encouragement to fight and be strong, but the reality is my body is no longer my own. I have to surrender any sense of control of my body to the medicines to fight the disease for me. Beyond my body, however, I have found the surrender of the Suscipe—giving my whole memory, will, and understanding over to God—to be the greatest relief. I don't have to muster my own will to get through this. I can surrender that façade of ego and then trust that the grace to walk the road ahead is already carrying me.
No one survives a cannonball alone.
Without the soldiers who carried Ignatius so many miles from Pamplona back to Loyola, and without a sister-in-law and family and medical care as it was to recuperate, Ignatius wouldn't have survived, converted, or changed the world. The grace of so many friends and family supporting us through this has been a living witness to the presence of God every single day. It has truly been overwhelming. But the reality of human existence is that people are all too often alone or marginalized in this world when their cannonballs hit, and without the compassion of strangers they will not survive. We must carry each other through our cannonball moments.
Tonight, I will sleep far easier than before my cannonball got a name. I am not grateful for this diagnosis. I would give it back if I could. But I am finding that even in the worst cannonballs of life, there are invitations to see Something greater at hand.
Photo by Martha Dominguez de Gouveia on Unsplash.