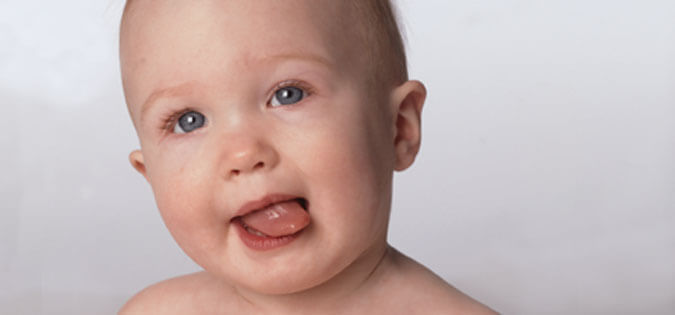 I was recently asked how we can "turn down the noise" in our lives so we can better notice God around us. What I don't think we actually do is listen to the noise. How often do we pause to notice the sounds coming into our ears? The sights and colors entering our eyes? The scents entering our nostrils? It's this kind of awareness that's key to an Ignatian spiritual life. St. Ignatius would call this an "application of the senses," in which we open up awareness to our five senses.
My three-month-old daughter is a constant reminder of how often I don't engage my senses. She is constantly looking around at her world: at air-conditioning vents, at light bulbs, at the leaves on the trees, at her feet. She's fascinated by the texture of her new plush turtle. And when we go on a walk, she sticks out her tongue when the breeze blows by her face. When was the last time you tasted the breeze? Jesus told us that children might be the wisest among us (Matthew 18:1–5). They remind us that the world is a wonderous place.
For my infant, the noise is not something she wants to get rid of. Instead, she engages with it. She notices it, hears it, tastes it—savors it. Applying our senses invites us not just to perceive, but to engage. It's the difference between seeing and noticing, hearing and listening, tasting and savoring. The noises many refer to are the sounds of everyday life. Why not pay attention to them? What are they calling us to? Can God not use them to communicate with us? If my child could speak, she might tell us that yes, these wondrous things around her are distracting, but that our eyes are blinded to their wonder. We must return to our child eyes and notice the astonishing beauty of God's creation. The first step to finding God in all things is tasting the breeze.