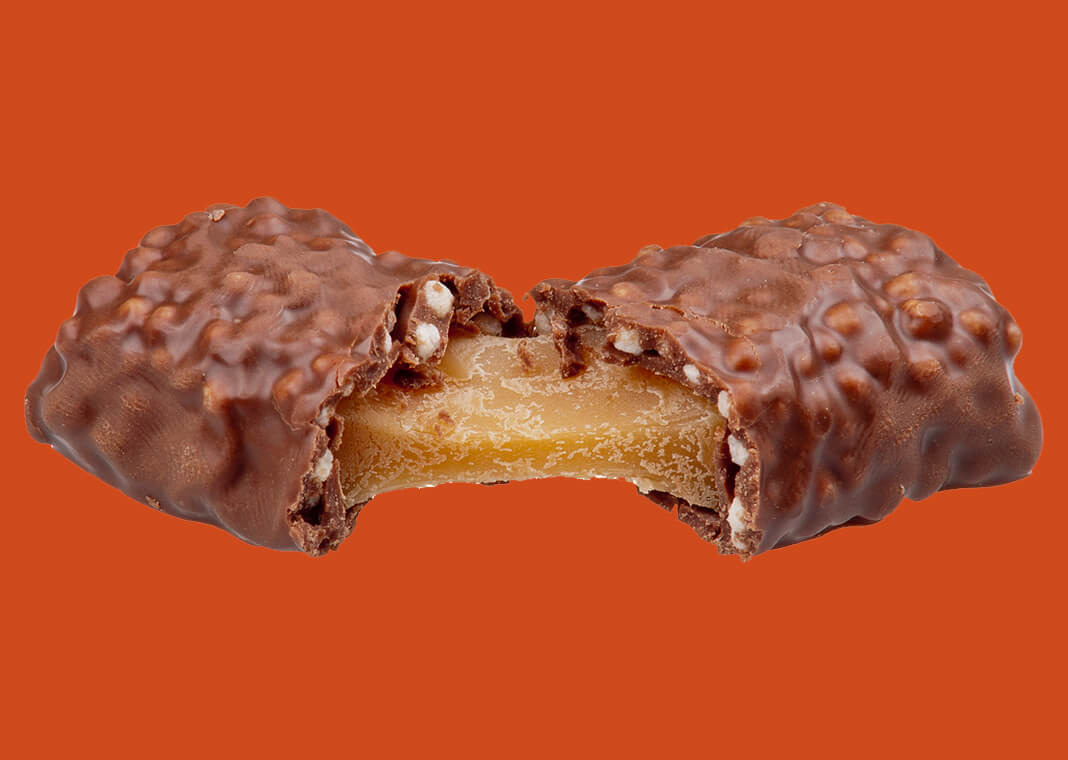 Day 100 after a transplant is a big milestone. It is the day the doctors trust the transplant won't be rejected. It is the day the patient stops needing 24/7 care. For some, it is the day they get to go home from the hospital. It feels like resurrection. I celebrated my 100th day by getting bags and bags of 100 Grand mini chocolate bars and adding a label to each: "100 Grand Days to be alive and beating cancer!" My plan was to give them out to all my medical team and staff. But then something happened that I didn't expect.
I had extra bags of labeled chocolate bars, and I didn't want them to go to waste, so I started handing them out to total strangers, saying, "This is for you, because I am alive today."
I gave them to people filling up their cars with gas and the convenience-store attendant. I gave them to pedestrians waiting on the corner to cross the street. I gave them to dog-walkers and a bunch of guys working on a pothole. I felt like Snoopy as the Easter Beagle just tossing Easter eggs everywhere. At least some of my personal joy was being shared with these strangers and put a smile on their faces. I didn't want to convert them to anything or ask for donations. And, maybe, for a split second, they would be reminded of that joy of being alive themselves, enjoy a good chocolate bar, and be grateful to be alive that day too.
Most people looked shocked or confused as I thrust a completely unearned chocolate bar into their hands. Some people read the label and shared their experiences with cancer, and I knew they were pulling for me. Others just smiled and said, "Congratulations," or, "Thanks." Still others instantly said, "No," to be given anything by a stranger—fearful perhaps of what I wanted to get out of them. I went through 150 chocolate bars that day.
That evening in doing my Examen, several revelations hit me. First was how much joy it gave me to give out the candy—to give freely just a little something to make another person's day. Could I somehow do that every day? Why didn't I? Giving is such an easy hit of consolation.
Second was that this is how Christ must feel eagerly giving away love and grace completely unearned to anyone who will take it. And yet there are some whose hearts are closed even to a free chocolate bar, let alone love and grace that require relationship.
Third was the phrase, "This is for you, because I'm alive today." It popped into my head as the easiest way to explain why strangers were getting chocolate bars. I must have said the phrase 100 times that day. Yet for the first time, I heard it said to me, "This is for you—this life, these 100 days, this body being held together with pills and treatments, your family and friends, the natural world around you. This is all for you, because I am alive today."
The reality of Christ's presence overwhelmed me. Tears of consolation streamed down my face along with the Suscipe-sense of total surrender. You win, Lord. Your love and your grace are enough for me. I need not beat this cancer. I don't seek health or sickness, wealth or poverty, a long life or a short one. I just seek this experience of relationship with You and offer my gratitude for an unearned chocolate bar and a whole lot more.
Someone asked, "After Day 100, what is the next milestone in this pilgrimage?"
The answer: Day 101.
Image by Evan-Amos, public domain via Wikimedia Commons.