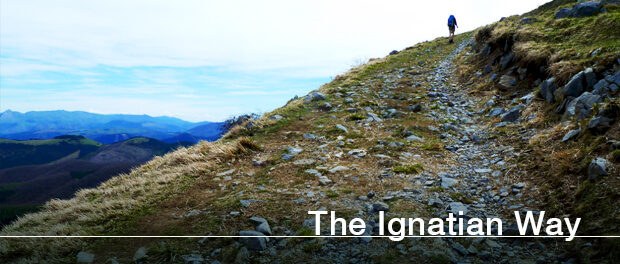 A series of presentations based on materials written by Brian Grogan, SJ, of the Irish Jesuits
Welcome to The Ignatian Way, a series of online presentations that introduce the main ideas of Ignatian spirituality. Each one is an 8-15 minute multimedia slide presentation that includes links for additional information or exploration. When you finish the series, you should have a good idea of what Ignatian spirituality is all about, and how it can help you to grow closer to God.
Series Introduction Video
The Ignatian Way from Jesuits Ireland on Vimeo.
The Ignatian Way Presentations
#1 What Is Ignatian Prayer?
#2 Ignatian Spirituality: An Overview
#3 Finding God in All Things
#4 The Spiritual Exercises
#5 The Examen
#6 What Is Discernment?
#7 Decision Making
#8 Men and Women for Others

Print Friendly