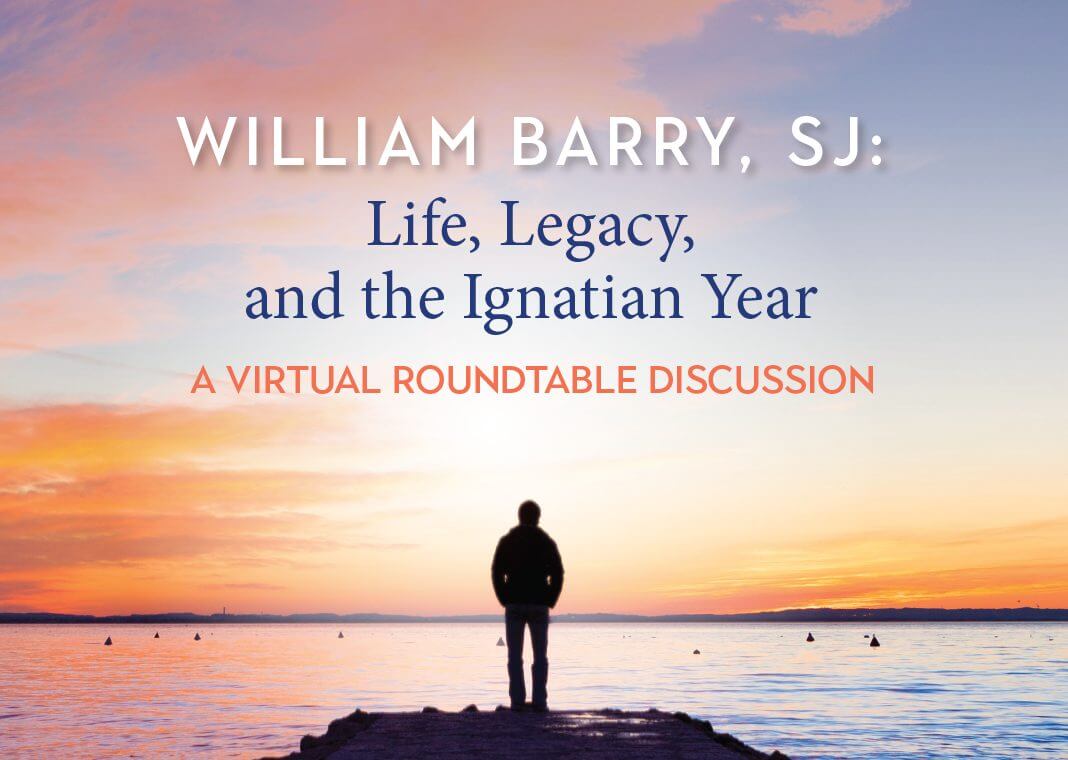 To kick off the Ignatian Year, Loyola Press brought together some of the great minds of Ignatian spirituality to reflect on and discuss the works of William A. Barry, SJ. Many readers of dotMagis will be familiar with Fr. Barry, a veteran spiritual director and prolific writer on Ignatian spirituality, who died in December of 2020.
William Barry, SJ: Life, Legacy, and the Ignatian Year is a virtual roundtable discussion exploring Fr. Barry's legacy and influence. Moderated by Joe Paprocki, the panel features the Ignatian voices of Becky Eldredge, Vinita Hampton Wright, Gary Jansen, Mark E. Thibodeaux, SJ, and Jim Martin, SJ.
The roundtable took place on May 20, 2021. View the recording.