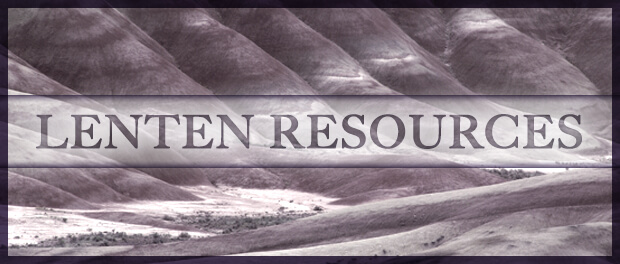 Lent is a season of repentance and renewal. We turn away from our sinfulness and recommit ourselves to following Jesus. Ignatian contemplation and reflective prayer encourage us in the season of Lent. Below we highlight Ignatian resources for Lent.
Online Retreats and Prayers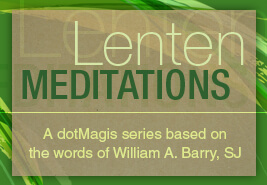 Growing in Friendship with God This Lent
Deepen your relationship with God by reading weekly reflections by William A. Barry, SJ, and the dotMagis blogging team. Based on Lenten Meditations: Growing in Friendship with God.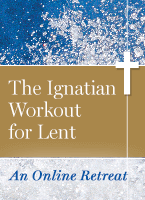 The Ignatian Workout: An Online Retreat
Tim Muldoon's audio reflections accompany suggestions for prayer and action each Monday during Lent and Easter week.
Based on the book of the same name, the online retreat invites you to practice being a spiritual athlete.

Arts & Faith: Lent
Enjoy a visual prayer experience this Lent. Each week includes a video commentary about a work of art inspired by the Sunday Scriptures and an accompanying Ignatian reflection at dotMagis.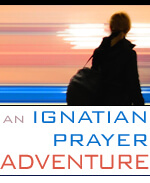 An Ignatian Prayer Adventure
Join in an adapted version of the Spiritual Exercises, perfectly timed as a Lent and Easter retreat. Materials are based on The Ignatian Adventure, and Loyola Press bloggers will offer weekly reflections during the season. Use as much or as little of the material as helps you in your Ignatian adventure.

From Ashes to Glory
Take up the practice of reflecting on your day, its gifts and graces, and the progress you are making in life with Christ. From Ashes to Glory is a way of praying the Examen through Lent, by Joseph Tetlow, SJ.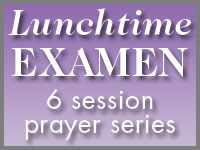 Lunchtime Examen
Pause to review your day in the presence of God with this six-session series led by Jim Manney. Journal pages to accompany each week's Flash presentation are available.

Other6 Prays Lent
Add one simple Lenten prayer practice by joining Other6 Prays Lent. Daily topics help you get in the habit of finding God in different ways this Lent.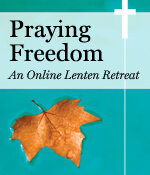 Praying Freedom Retreat
Vinita Hampton Wright led an online retreat exploring spiritual freedom at her blog, Days of Deepening Friendship. The 2013 experience included reflections, video interviews with Loyola Press authors, and prayer suggestions.
Praying Lent
Creighton University's Online Ministries offers a selection of materials to help people prayerfully enter into Lent, from short prayers to longer reflections and audio retreats.

Living Lent Daily
Loyola Press features prayers, thoughts, and more each day of Lent. Also see +3 Minutes for Lent, reflections on the popular 3-Minute Retreats.
Women of the Passion
Popular prayer sites Sacred Space and Pray as You Go collaborate to offer this online retreat that follows the Passion of Jesus as it was experienced by women.
Pray-as-you-go Scriptural Stations of the Cross
Pray-as-you-go offers a series of ten scripture-based audio meditations in the tradition of the Stations of the Cross. The site also continues its regular daily prayer format for Lent.
Lenten Video Reflections
Almsgiving and Joy During Lent
James Martin, SJ, discusses almsgiving and joy in this Lenten season.
Do a Little Life Laundry in Lent
Paul Brian Campbell, SJ, explains how Lent is a chance to unburden ourselves of the things that weigh us down.
Fasting and Abstinence During Lent
Richard Leonard, SJ, reflects on fasting and abstinence during Lent, incorporating The Lord of the Rings into his reflection.
Having a Friendship with God this Lent
William Barry, SJ, discusses the opportunity to develop your relationship with God during Lent.
Seasonal Articles
Preparation for Lent
By Becky Eldredge
Before Lent begins, turn to Jesus and ask, "What is the grace you desire to deepen within me over these next 40 days?"
A Blessing and a Curse
By Andy Otto
Otto posits that Lent is a chance to grapple with the paradox of the cross as blessing and curse.
The Language of the Cross
By Joseph A. Tetlow, SJ
Tetlow explores the idea that Jesus' passion brings us to embrace the world as it really is.