I have made the mistake of agreeing to make contributions of various kinds at a time when I have major work pressure. My day job requires me to grade the exams of a 360 freshman chemistry students, submit a major grant proposal, submit a draft paper for a collaborative project, and give a paper at a theology winter school. In addition I have had to give a quiet day in my parish, submit two guest blog posts, write a post for my own blog, and see various people for spiritual direction. All of this has happened in the space of six days at the end of a taxing semester. Not only have I done the bulk of my teaching for the year this semester, but the husband of one of my closest friends passed away in the middle of it.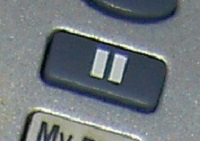 To say I am wrung out is something of an understatement. So my own blog post this week was a brief reflection on an overreaction I had to something trivial. Fortunately, I had been sufficiently self-aware to be able to pause and notice that my reaction was off-key and had been able to defuse my internal outrage before the other person was even aware that I was upset. It was all I had to give to my blog. I decided to share it rather than not simply because I like keeping a regular posting schedule, and I really had nothing else. I ended sharing the story with a reflection on the importance of pausing before we respond. Do we need to give the other person the benefit of the doubt? Maybe his or her intent was not quite as sinister as we first thought.
Just a few hours later a Facebook friend commented how much she needed this particular reminder on this day, as she grappled with finding a way to respond to a person with whom she had a difference of opinion.
I was so tired and so aware of my own terrible limitations on this day that discovering that what I had offered from what felt like the dregs of my soul could actually be the exact message this friend needed to hear was grace indeed. God works even with my poorest offerings.
---
Today's 31 Days with St. Ignatius link is The Committee Rattling in My Mind.