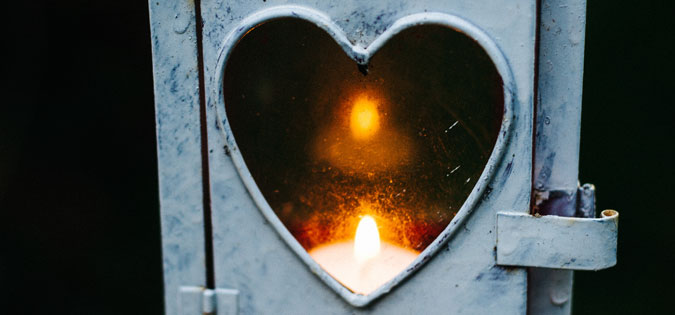 An antiphon that we often hear in Lent says, "If today you hear his voice, harden not your hearts" (Hebrews 3:15 and Psalm 95:8). This line teaches me a way to think about the journey of Lent: to allow our hearts to be more open and responsive to whatever the Lord has to tell us and the world.
Lent is a season of conversion. The Greek term for conversion, metanoia, means "turning around." To convert is to get reoriented, to change our focus. For many of us, that means changing our focus from ourselves to others and to God's call. Ignatian spirituality also affirms that God speaks to us through the desires of our hearts. In a sense, we become more and more aware that what God wants and what we really, most deeply desire are the same. Lent helps us to get in touch with the deeper calls of the heart.
"Hardening our hearts," though, is a great temptation. To be human means we will sometimes experience pain and suffering, and yet we can choose how to respond. Do we try to toughen up our hearts and try to protect them further, or follow the way of Jesus and allow our hearts to be softened so that we may better love one another?
Of course, at the start, we need to be able to hold tenderly our own pain and sorrow, and even reverence our anger. Over the longer haul, however, there is a different kind of choice to make. How do I think about my own past experiences of suffering? Do I see them as a reason for fear or as a further opportunity to love? We can even think of our own sins in this way: how does my experience of my own shortcomings and failures allow me to be more compassionate and forgiving towards others in theirs?
A reading early on in Lent reminds us to "choose life." When we choose to allow our hearts to be softened rather than hardening our hearts, we choose the way of life. When we choose to follow God's call with a trust in God that exceeds our trust in ordinary human beings, we choose life.
Love can continue to flow through our lives when we do not cut off the channels of the heart through which it flows. Love flows when we listen for the voice of God and act responsively to it.