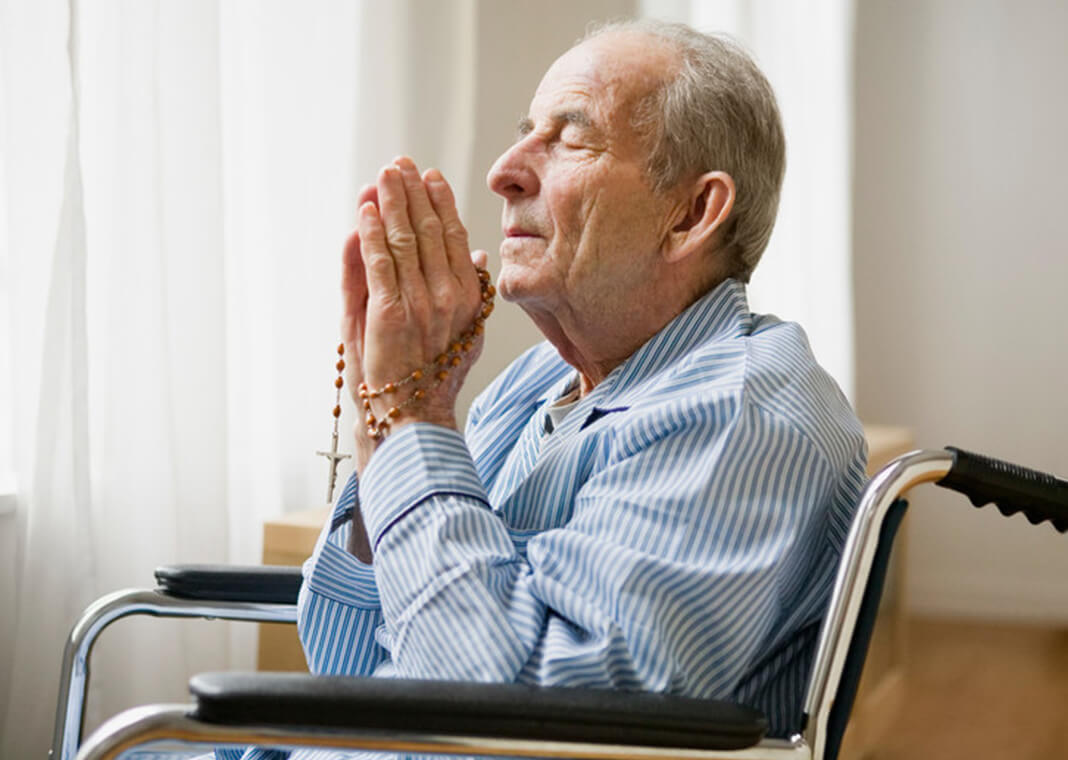 We can look back on prayer in more than one way. Judge what is most helpful for you at this time.
Prayer at Different Life Stages
Look back on how prayer has been for you at different life stages or at different spiritual stages. For instance, my earliest prayers were rote, learned at church at my grandmother's side. I could memorize words and pray them to God. This was all I needed in childhood. During adolescence, my prayers evolved into long, rambling talks with God—mostly a one-sided conversation as I poured out my young heart and never thought to be quiet and listen for what God might be saying. But it was important that I learn to talk with God as with a friend; that's what a young person needs most: a friend she can trust. God meets us where we are.
In high school and college, my prayer grew to include Scripture. I would read Scripture and meditate on it, considering that this was God's side of the conversation. I was learning to stop talking and listen. This was a rich time, because Scripture became primary, and while I was listening, I was also learning.
In my adult years, prayer has zigged and zagged to keep up with a non-linear life. With marriage, career, church involvement, friendships, family dynamics, births, and deaths have come odd angles in my spiritual trajectory as I responded to real life. In wrestling with life, I also wrestled with God, and my prayer was a reflection of that: long periods of silence in my grief and disappointment, more angry outbursts than I would like to admit, and the kind of pleading and complaint that came very close to my own book of psalms. In these later years, prayer has meant much more silence, the listening kind, the waiting kind. I have learned that my whole life is in some way a prayer. Hard work in daily obligations, persistence in long-term relationships, discernment about ministry, and paying attention to whatever emotion is bubbling up, whatever my creativity is generating, or whatever struggles I'm facing—all of it, when I turn with it to God, becomes true prayer. I don't worry so much anymore about how I pray; mainly I concentrate on directing everything to God.
Looking back at the evolution of your prayer life can free you to allow your prayer to continue growing and changing. Perhaps you've been feeling guilty, because you don't do lectio divina much anymore, so you feel that you've neglected prayer because of this. But, as you review your prayer life's trajectory, you notice movement toward a different kind of meditation or contemplation that is drawing you. For example, I have learned to accept wordless prayer in my life in recent years. It's as if I had run out of words for God, and I was alarmed at that. But, the fact is, I have spent decades working with words, as a writer, editor, and speaker. I believe the Holy Spirit has drawn me toward wordlessness and away from my comfort zone. In leaning more to wordless prayer—silence, awareness of my body, and use of movement or music—I am placing myself in a more vulnerable position with God. I am in a mode of humility and openness that is harder to maintain sometimes when I'm in the world of words.
Reviewing a Recent Time of Prayer
Another way to look back at prayer is to review a recent time of prayer. Perhaps you practice lectio divina with a Bible passage. When you finish, ask yourself, "How did that go?" How did you engage with the Scripture? What touched you most about it? Now that you've completed this prayer time, how do you feel about it? Was something missing? Did you "get" it, or was it rather dry? Then, talk with God about the experience: "Lord, I noticed myself resisting what Jesus said about . . ." or, "Lord, I don't think I'll ever attain the kind of humility you're talking about here." In a way, review is an extension of the prayer. But what you're trying to do is step back a bit and observe yourself praying.
You might ask something like, "What was my body doing while I prayed this morning? Was it tense? Was I in a defensive posture or an open one? Was I breathing deeply or holding my breath?" As you review what your body did, you can explore why. For instance, if you were not breathing deeply, could that mean that you are holding more anxiety than you realized? If your body was in a defensive posture, what are you afraid of?
When reviewing any sort of prayer, pay attention to what stands out, whether it's positive or negative. If a certain phrase of Scripture really touched and comforted you, linger with that and bring it back to memory when you review your prayer. Go back to it; relish its gifts to you. If a certain moment of prayer caused you pain or fear or anger, ask the Holy Spirit to help you dig deeper and figure out what's going on. Why did you react that way? What kind of resistance is going on inside?
Sometimes looking back at prayer helps us see ourselves more clearly. Sometimes it stimulates us to revisit a moment in our conversation with God. Nearly always, looking back at prayer helps us move forward in life.