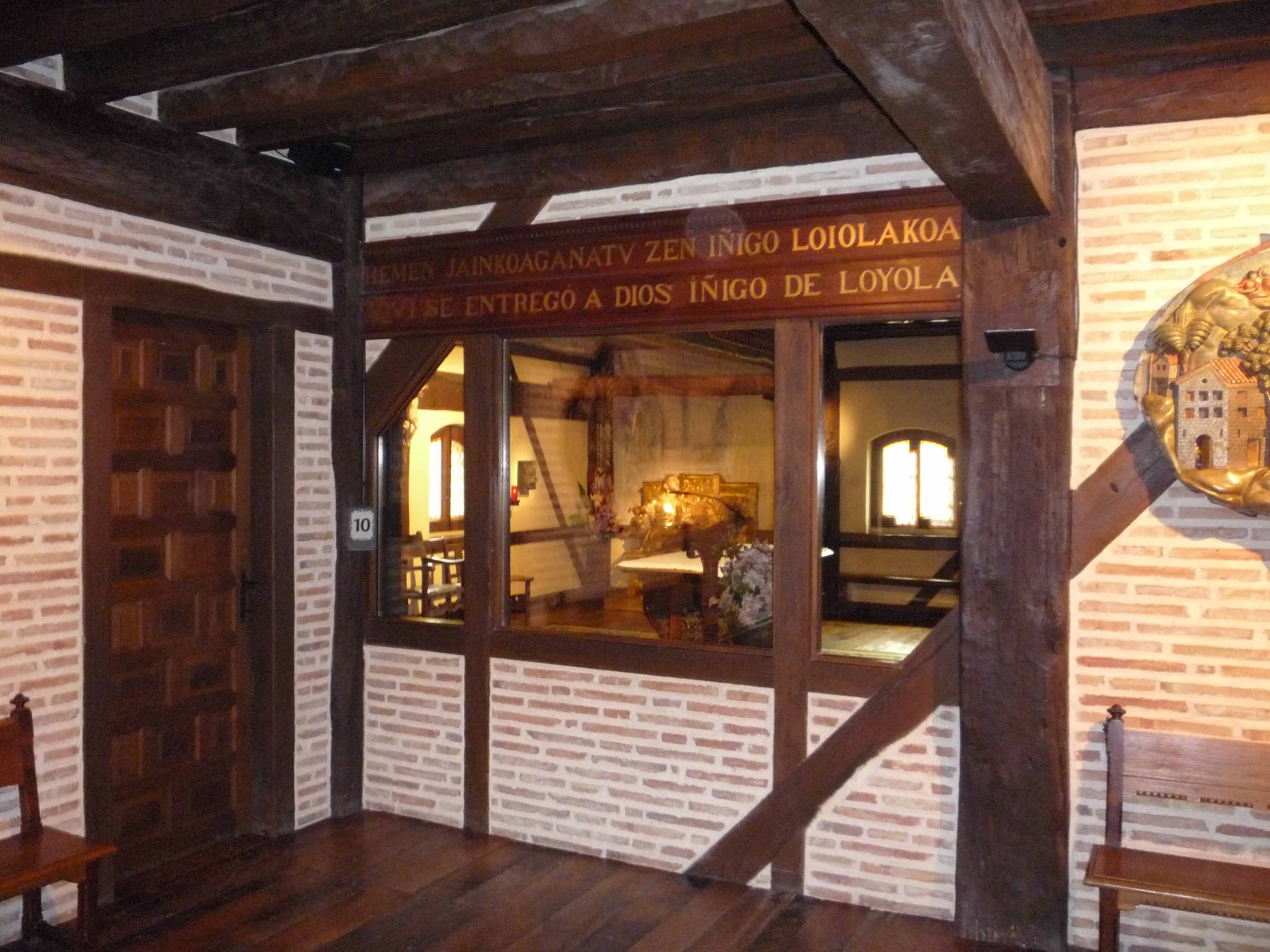 On Saturday we arrived in Loyola at about 3pm. We quickly settled into our room and decided to take a tour of the Loyola Basilica and the Holy House, where St. Ignatius was born and lived. We saw the room where Ignatius was born. In our modern world where everyone is born in hospitals, we rarely can pinpoint the exact room where someone was born; yet, more than 500 years later we know this is where St. Ignatius was born. There is a beautiful, yet simple, memorial to him there.
On Sunday we attended Mass in the room where Ignatius recovered after he was wounded in 1521.  This room has since been converted into the Chapel of the Conversion. In the corner of this room, a statue of Ignatius rests on a bench with a canopy over it. This is the same canopy that Ignatius had over his bed and would have seen while spending months on bed rest.
The gospel was of the high priest whose daughter is dying. He brings Jesus to help, but on the way to the house, word arrives that his daughter has died. Jesus says, "Do not fear – your faith has saved her." Upon reaching the house, Jesus approaches the girl, saying she is only sleeping. He grabs her hand and says "rise up and go/walk." This seemed like a very fitting gospel for both the place and the journey on which we are about to embark. I am sure Ignatius felt close to death in that very room. I imagine him hearing those same words, "rise up and go," as he finally became well enough to embark on his Camino Ignaciano to Manresa. Likewise, it is fitting that we hear these words today, as we leave tomorrow morning on our first of 27 days. I pray that we too may rise up and walk the Camino Ignaciano, knowing that we are following in the footsteps of St. Ignatius.
Monday, the day we leave, would have been my grandmother's 81st birthday. She, more than anyone I know, knew what it meant to follow in Jesus' teachings, so I find it very fitting that tomorrow is the day we officially begin our journey. If you have a moment, I would ask you to say a quick prayer for her, Marlyn Herrle. I know she will be looking down on us.