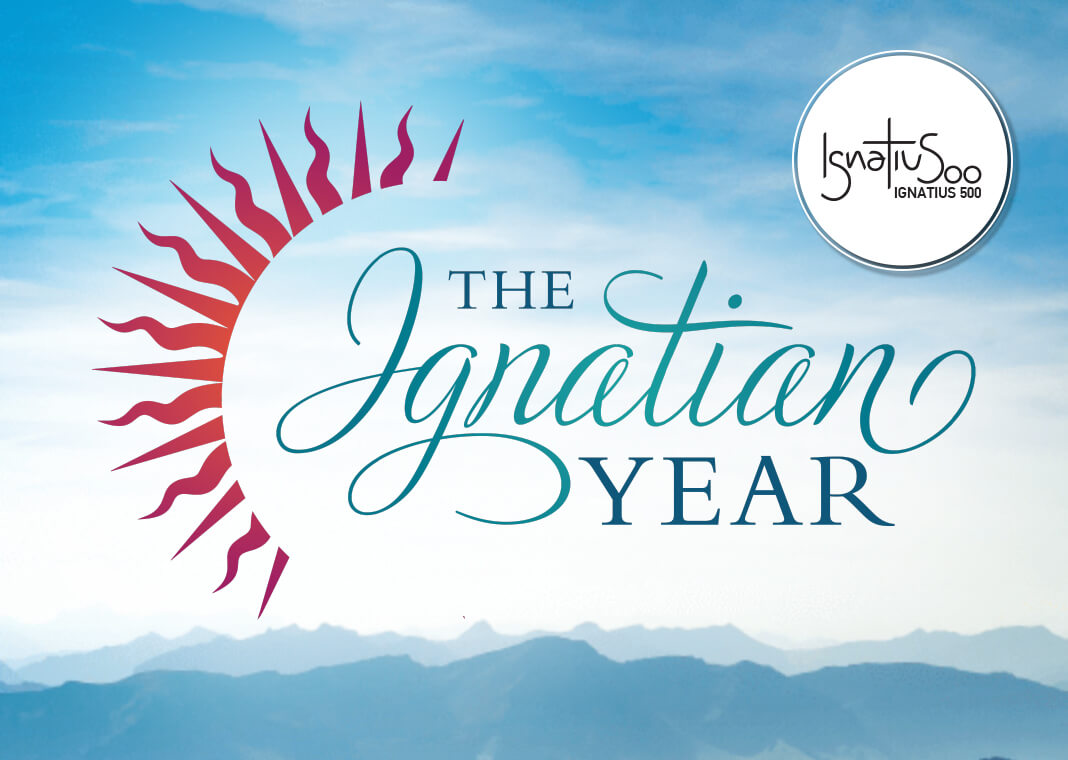 Editor's note: Throughout July, we're hosting 31 Days with St. Ignatius, a month-long celebration of Ignatian spirituality. In addition to the calendar of Ignatian articles found here, posts on dotMagis this month will explore the Ignatian Year theme, "To see all things new in Christ."
It may seem odd when we are "seeing all things new in Christ" to raise the issue of whether God suffers. But for centuries, theologians have argued that God is "impassible" as God. This packs into a word their belief: "God cannot suffer, because divinity is perfect, and suffering is an imperfection."
God knows suffering, they explain—the human suffering of Jesus' Passion. But that suffering ended nearly two millennia ago. Was God at Auschwitz and Hiroshima? Was God with the school children in Uvalde and with the mothers in Ukraine? Of course, God was there. Doing what?
We know this, to begin with: God was creating each of these people at each moment. God is love and passionately loves each person He creates. Is it really thinkable that God's passionate love was not offended, hurt, or made to suffer as His beloved creation was being destroyed on these occasions?
There is much to be considered, beginning with what Jesus said: The Son can do only what He sees the Father doing. (John 5:19) Then, even in His agony, Jesus knew the Father creating his humanity and the Spirit breathing life into His human spirit. If we see all things new in Christ, we see that in His own agony, Jesus knew how the passionate love of the Father was agonizing to be creating His humanness and holding it in His heart as sinners brutally crushed it out.
Then, we have to ask: How could God let these things happen? Well, God wanted enfleshed spirits who would love Him and love one another. So God created us free to love, free also to refuse to love or even choose hate. We refused, and too many have chosen hate. And His passionate love suffers these hatreds.
We can say a little about how it happens. For our Creator is always feeling what we do. When we are suffering, hurting, panting, or groaning, God is doing that with us, all the while loving us passionately. This is God's suffering: our sufferings.
As we see all things new in Christ, we see more clearly that God shares with us all the sufferings of true love. We would not want to be without them, because to avoid them, we would need to avoid love. Who, then, would want to live without the possibility of grieving the loss of a beloved spouse? The failure of a child? Or the heartbreak of a close friend's death? (For Lazarus, Jesus wept). These are the sufferings of our passionate love, and God's passionate love is surely wrenched in each of them.
One sound theologian explained suffering as "the mystery of lack of being, privation of goodness, the surd of nothingness in the bounty of creation." Those elegant phrases do not describe the experience of real cancer in my real bone marrow.
Human suffering is not an idea. It is real, because God is creating us who suffer, and God creates the things we suffer. That is the key. As God creates, His passionate love does what human love can only attempt, for we cannot share our actual sufferings.
Our Creating God is with us, suffering, at a depth and with a fullness beyond what we can imagine. Knowing this is our suffering's completest consolation.
---
Today in 31 Days with St. Ignatius, read 10 Things to Love About Ignatian Spirituality by Rebecca Ruiz. Then use the hashtag #31DayswithIgnatius on your favorite social media to share what you love about Ignatian spirituality.