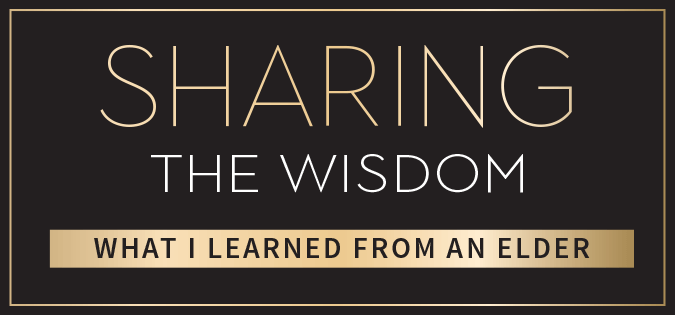 I can't remember exactly when we met her. We had arrived in the snowy tundra in January of my fifth-grade year. I know it was after the permafrost had thawed, and it was after "mud season," because she was wearing high heels as she stood there, not mud boots.
It had been a hard winter. The transition to the sleepy town of two stoplights was not an easy one for our family. We were far from our families, our culture was different, our foods were different, and everything about us just seemed so—different. We longed for community and connection.
Then, like a breath of fresh air, Margie showed up at the back door. A tiny woman, her warm eyes crinkled at the corners as she smiled. Her perfectly done nails and makeup belied the hours she spent digging and pulling weeds in her garden. Only her large knuckles and hardened palms gave hint of her days of felling trees and hauling lumber.
My mother invited her to have a seat at one of the tall stools at the counter by the back door. Over a cup of tea, they sat and talked, and sat, and talked, and laughed. And so began the daily ritual.
Every day, after an hour or so of visiting, Margie would stand up from her stool and say in her gravelly voice, "OK, honey, I've got to get goin'," guaranteeing that another half-hour of conversation would ensue as she she lingered between the back door and the porch. Finally, she would hurriedly hug us all, hop into her car, and wave as she backed down the driveway. With one final honk of the horn, she would be off to her next visit. She was always on the go.
Over the decades, Margie's joyful presence warmed our hearts and our home. Although she had six children and dozens of grandchildren of her own, she found the time to include us, her adopted family, in her days. Her presence was reliable and reassuring as we found our ground and blossomed in this new place. Her chats weren't all "daisies and butterflies," though. As she sat at that counter, she would also gently dole out wise counsel earned over a lifetime of joys and hardships. She had known struggle and she had known loss, yet she wasn't hardened by it. She was tough as leather but tender of heart. When my mother would share her problems with her, Margie would ponder them in prayer and by the next day would have a solution in mind. Indeed, nothing could shake her. Jesus was her mainstay, and she could see heaven as clearly as the house next door.
Margie's most valuable gift to us was her loving presence. As I listened to Pope Francis's 2019 New Year's homily, his words about the Blessed Mother reminded me of Margie: "Mary is a cure for solitude and dispersion. She is the Mother of con-solation: she stands 'with' those who are 'alone'. She knows that words are not enough to console; presence is needed, and she is present as a mother." Like the Blessed Mother, Margie knew that words were not enough—we needed her there with us.
Today, I try to remember Margie's example. Just to sit and be present with another appears so simple, but it is, in fact, quite hard to do. In our frenetically paced society, packed with to-do lists and deadlines, it seems so much easier to complete some concrete, time-limited good deed—to do something. Sometimes, that which we are called to do, though, is settling down and simply being present in body, mind, and spirit. The ability to be with another is a very special gift.
---
Editor's Note: This week here at IgnatianSpirituality.com, we're sharing stories of wisdom learned from our elders, in honor of Sharing the Wisdom of Time by Pope Francis and Friends. The book inspired the Netflix series Stories of a Generation with Pope Francis.