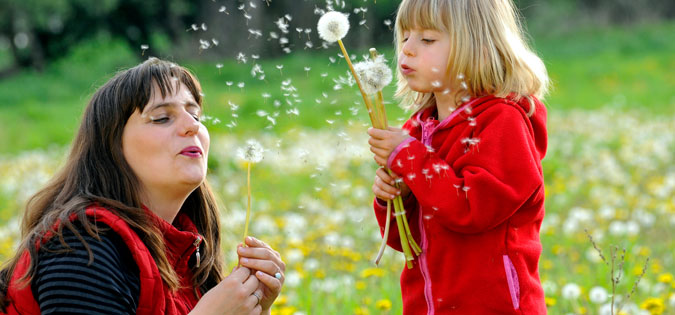 As we move into the summer season, let's consider recreation—as in play, amusement, or leisure. How can we recreate?
1. Turn off all your screens.
Because I work on words all day, I often relax by watching TV or movies—mostly from eras past or from other countries. But too much screen time—whether television, computer, or phone—actually sets us into a passive frame of mind. True recreation involves action of some sort. It may be minimal action, such as sitting on bleachers watching the grandkids play Little League baseball, but it requires you to engage, to be part of something. If you really want to play this summer, put down the devices and scoot yourself away from the easy, no-commitment TV watching.
2. Commit to outdoor time.
Allergies notwithstanding, we generally do better when we spend time around plants, water, fresh air, and creatures. Plan recreation that will take you out of the house: a walk to explore a neighborhood, a fishing boat on a lake or a raft trip on a river, a camping trip with family or friends, a sport you enjoy, a city walk through gardens or parks and along waterways.
3. Hang out with youngsters.
We tend to be more active when there are kids or grandkids to keep up with. I remember how I learned to play again when a family moved in next door, years ago, and their four-year-old decided we were part of the family too. Those of us who have no youngsters at home can still help with Vacation Bible School or community activities; such programs always need volunteers. You may think that you're not that interested in doing crafts or playing games on the lawn. But once you step inside that circle of kids, before you know it, you are playing—and enjoying yourself.
4. Hang out with friends.
We are more likely to stay active when we're around people with whom we feel comfortable, with whom we can be ourselves. I will learn to paddle a canoe when my husband and I join other friends for a trip down the river—and it's more fun when multiple canoeing couples and friends are making the same mistakes and looking ridiculous together. It's more enjoyable to visit an outdoor art fair or attend a play when we're with even one or two other people who share that interest. Being in the presence of people who care about us and accept us frees us to engage in the activity and enjoy ourselves.
How do you play? What are your favorite forms of recreation?