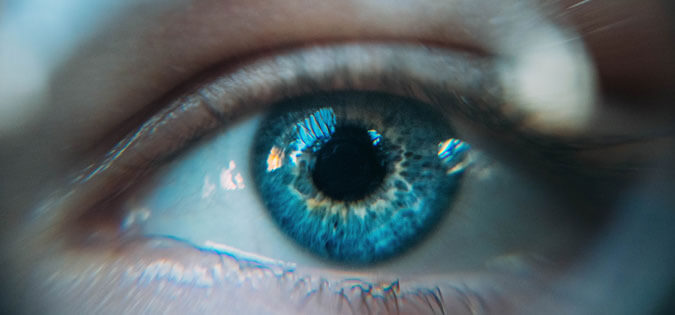 This post is by Fiona Basile, author of Shhh…God Is in the Silence, as she begins An Ignatian Prayer Adventure.
As I make my way through the First Week of the Spiritual Exercises, I am reminded of who I am in the eyes of God—my core identity: that I am God's beloved daughter, his precious child. I am fearfully and wonderfully made! God delights in me and loves me. This is my inherent dignity. I repeat these words over and over, to allow their meaning to sink in. I am filled with awe and wonder, and I find myself saying it again: God loves me!
Contemplating these words is a beautiful thing, and it reminds me of the love and joy I feel whenever I see my nephews. As I approach their house, I see the boys at the front door, and without thinking, my arms spontaneously fly open. Once in my embrace I lavish them with affection and say, "I love you!"
And so it is with God. But not only does God love me, he is also inviting me into a deeper and long-lasting intimacy. The Oxford Dictionary defines intimacy (noun) as "close familiarity or friendship," for example, "the intimacy between a husband and wife." I like this definition. I want to be closer to God, to speak with him as I would a friend.
However, there is another meaning, which speaks deeply to my heart. It was shared by a priest many years ago in a homily and stayed with me. He said, "Intimacy could also be said like this: into me you see." Say it out loud. Intimacy: into me you see.
This week I have contemplated deeply how God, the amazing Creator of all things, knows me and sees me, the real me, as I am—in all of my glory and misery, my light and darkness, those parts of me that bring forth life and those that do not. God knows my heart and soul, my thoughts and desires. There is no hiding. And yet, he loves me.
This is not to say that there are not parts of me that need improvement, and that there is not a daily battle with temptation and sin. But it is to say, God sees me, in all of my humanity, and what he sees is inherently good. And for this, I give thanks.
Just as God embraces me, I can stand before his loving gaze with my arms and hands open and say: Here I am. There is a lot of work to be done, but it is together with you, secure in your love, that I want to take this journey. Take my hand, and lead me.
Photo by Daniil Kuželev on Unsplash.