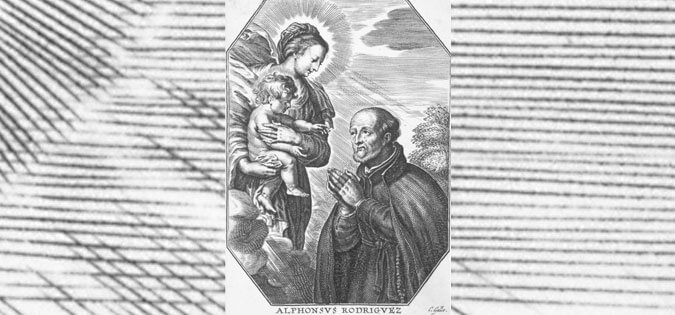 This month marks 400 years since the death of St. Alphonsus Rodriguez. A Jesuit brother, he served as a humble doorkeeper in Majorca, Spain, for 45 years. As Bert Ghezzi explains in Voices of the Saints, Rodriguez found joy even in hardship and wrote:
Another exercise is very valuable for the imitation of Christ—for love of him, taking the sweet for the bitter and the bitter for sweet. So, I put myself in spirit before our crucified Lord, looking at him full of sorrow, shedding his blood and bearing great bodily hardships for me.
Read more about Rodriguez here.
Famous Jesuit poet Gerard Manley Hopkins wrote a poem about Rodriguez that you can hear below.
As we approach All Saints Day next week, it's good to pause to recall this humble saint with an ordinary life.