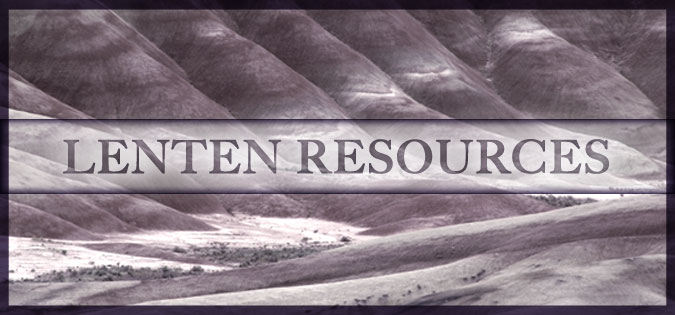 Lent is a season of repentance and renewal. We turn away from our sinfulness and recommit ourselves to following Jesus. Ignatian contemplation and reflective prayer encourage us in the season of Lent. Below we highlight Ignatian resources for Lent.
Online Retreats and Prayers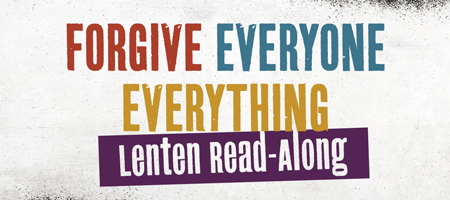 Lenten Read-Along
Read along with Loyola Press the book Forgive Everyone Everything by Gregory Boyle, SJ, with art by Fabian Debora. #lentreadalong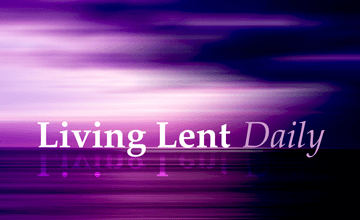 Living Lent Daily
Reflect each day with the inspiration of Living Lent Daily, an e-mail series. The messages also include suggestions for further exploration of Lenten themes through additional online articles and prayers. Sign up now.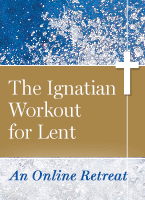 The Ignatian Workout: An Online Retreat
Tim Muldoon's audio reflections accompany suggestions for prayer and action each week.
Based on the book of the same name, the online retreat invites you to practice being a spiritual athlete.

Arts & Faith: Lent
Enjoy a visual prayer experience this Lent. Each week includes a video commentary about a work of art inspired by the Sunday Scriptures and an accompanying Ignatian reflection at dotMagis.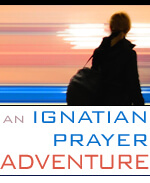 An Ignatian Prayer Adventure
Join in an adapted version of the Spiritual Exercises, perfectly timed as a Lent and Easter retreat. Materials are based on The Ignatian Adventure, and Joseph A. Tetlow, SJ, author of the new book, Considering Jesus, will offer weekly video reflections during the season.
Use as much or as little of the material as helps you in your Ignatian adventure.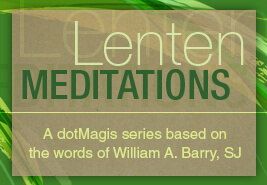 Growing in Friendship with God This Lent
Deepen your relationship with God by reading reflections by William A. Barry, SJ, and the dotMagis blogging team. Based on Lenten Meditations: Growing in Friendship with God.

From Ashes to Glory
Take up the practice of reflecting on your day, its gifts and graces, and the progress you are making in life with Christ. From Ashes to Glory is a way of praying the Examen through Lent, by Joseph Tetlow, SJ.
Lunchtime Examen
Pause to review your day in the presence of God with this six-session series led by Jim Manney. Journal pages to accompany each week's presentation are available.
Praying Lent
Creighton University's Online Ministries offers a selection of materials to help people prayerfully enter into Lent, from short prayers to longer reflections and audio retreats.
Lenten Video Reflections
The Human Experience of Our Redeemer: A Lenten Webinar with Fr. Joseph Tetlow, SJ
Joseph Tetlow, SJ, guides us to apply a "grammar of experience" to consider Jesus' human experience in our prayer and reading of Scripture. This equips us with a powerful way of encountering Jesus during Lent.
Almsgiving and Joy During Lent
James Martin, SJ, discusses almsgiving and joy in this Lenten season.
Do a Little Life Laundry in Lent
Paul Brian Campbell, SJ, explains how Lent is a chance to unburden ourselves of the things that weigh us down.
Fasting and Abstinence During Lent
Richard Leonard, SJ, reflects on fasting and abstinence during Lent, incorporating The Lord of the Rings into his reflection.
Growing in Friendship with God This Lent
The words of William Barry, SJ, draw us to reflection for the start of Lent.
Having a Friendship with God this Lent
William Barry, SJ, discusses the opportunity to develop your relationship with God during Lent.
Seasonal Articles
Preparation for Lent
By Becky Eldredge
Before Lent begins, turn to Jesus and ask, "What is the grace you desire to deepen within me over these next 40 days?"
How to Prepare for Lent
By Vinita Hampton Wright
How do you prepare for Lent? How have you prepared in the past? What are your ideas about what should happen during Lent?
Letting This Lent Be God's
By Marina McCoy
What if this Lent we didn't approach the practices of prayer, almsgiving, and fasting with an eye to what we can do to transform ourselves, but rather with an eye to what God wants to do in order to transform us?
Discernment in Making Lenten Plans
By Vinita Hampton Wright
How can we choose our activities or practices for this Lenten season? We can apply some Ignatian wisdom by asking several questions.
A Blessing and a Curse
By Andy Otto
Otto posits that Lent is a chance to grapple with the paradox of the cross as blessing and curse.
Where Have We Not Yet Surrendered Our Lives to God?
By Marina McCoy
In Lent, we consider where we have not yet surrendered our lives to God, in concrete and practical ways.
Following Jesus into the Desert
By Loretta Pehanich
Enjoy an imaginative reflection following Jesus into the desert.
Walking Through Lent with the Risen Christ
By Rebecca Ruiz
If we invite the risen Christ into our journey through Lent, we might have an even deeper experience of the season.
A Time to Experience Emotion with Jesus
By Gretchen Crowder
Crowder wonders what it would look like if we considered Lent to be a time to experience emotion with Jesus.
Humility in Lent
By Marina Berzins McCoy
How can we try to make humility a practice this Lent?
Tilling the Soil of My Heart
By Rebecca Ruiz
Ruiz is gardening in the garden of her heart this Lent and invites readers to till the soil of their hearts too.
The Consequences of Seeing
By Loretta Pehanich
This story is inspired by John 9:1–41, the healing of the man born blind, and Mark 10:46–52, the healing of Bartimaeus.
Connecting with the Stations of the Cross
By Kerry Weber
Weber shares how she connected with the Stations of the Cross in this excerpt from her book, Mercy in the City.
Unlock the Stations of the Cross, Examen-Style
By Gary Jansen
Jansen shares steps derived from the Examen to help unlock the Stations of the Cross in a practical, contemplative, and reflective way.
The Language of the Cross
By Joseph A. Tetlow, SJ
Tetlow explores the idea that Jesus' Passion brings us to embrace the world as it really is.
Come as You Are to Jesus
By Rebecca Ruiz
Jesus doesn't demand perfection and is waiting for you this Lent.
Pilgrims in Paris and a Lesson for Lent
By Cara Callbeck
The experience of a pilgrim journeying to a shrine is like the experience of Lent.
A Patient Lent
By Marina McCoy
Lent invites exercising patience. We can bring to God the troubled parts of life and our tendencies that are less than holy, and ask God to tend to them.
Wandering into the Sweetness of Lent
By Rebecca Ruiz
Ruiz shares some questions—and some thoughts about cookies—to shape the Lenten journey.
It Matters to Jesus
By Becky Eldredge
Jesus wants to draw as near as possible to our suffering so he can walk with us in it.
Five Ways to Get the Most Out of Lent Before It's Gone
By Rebecca Ruiz
Even if we haven't particularly connected with Lent this year, how can we get the most out of the remaining days we have this season?
The Anima Christi During Holy Week
By Marina McCoy
Many of the lines of the "Soul of Christ" prayer resonate with Passion Week, as the poem reflects on Christ's body and spirit.